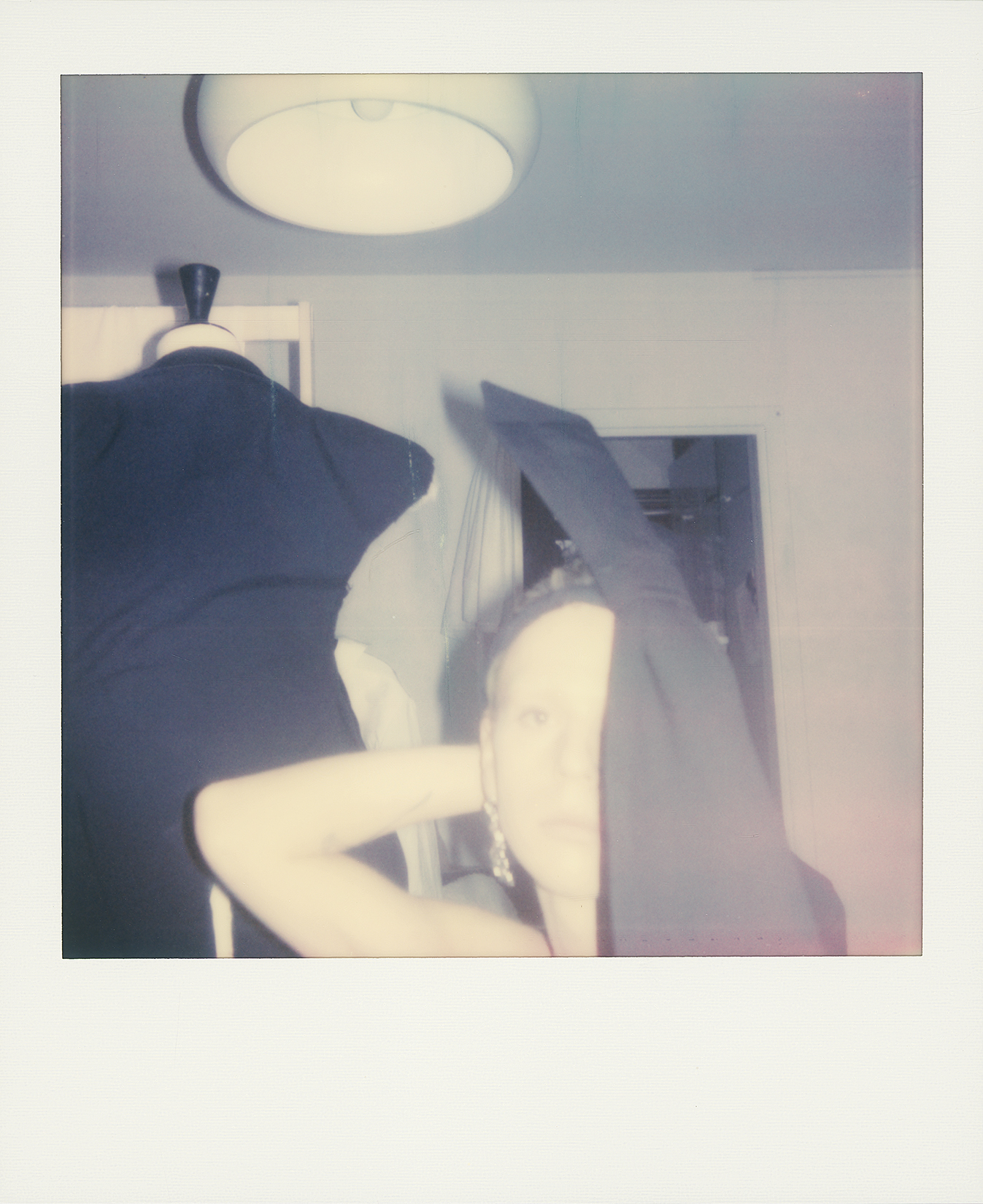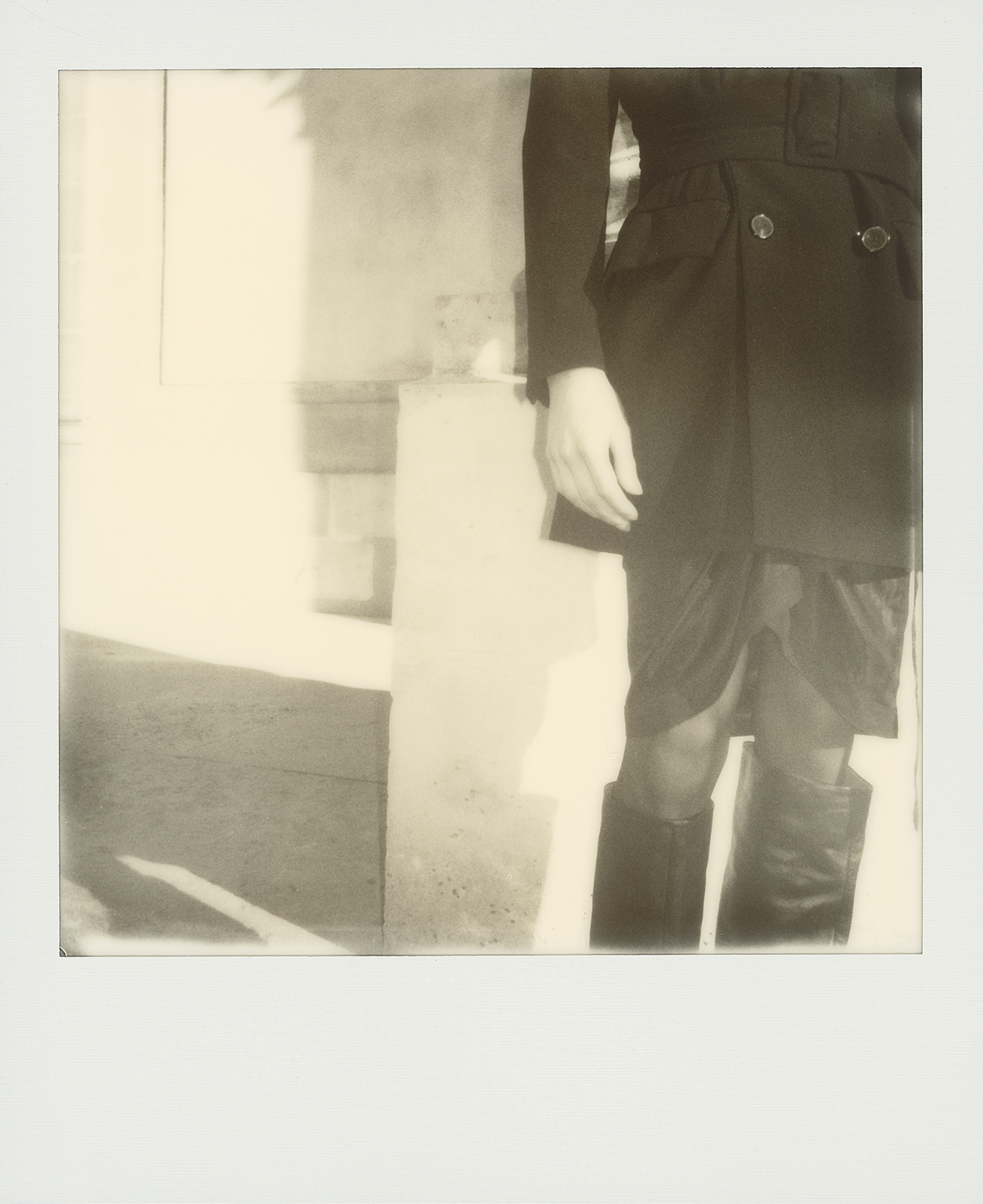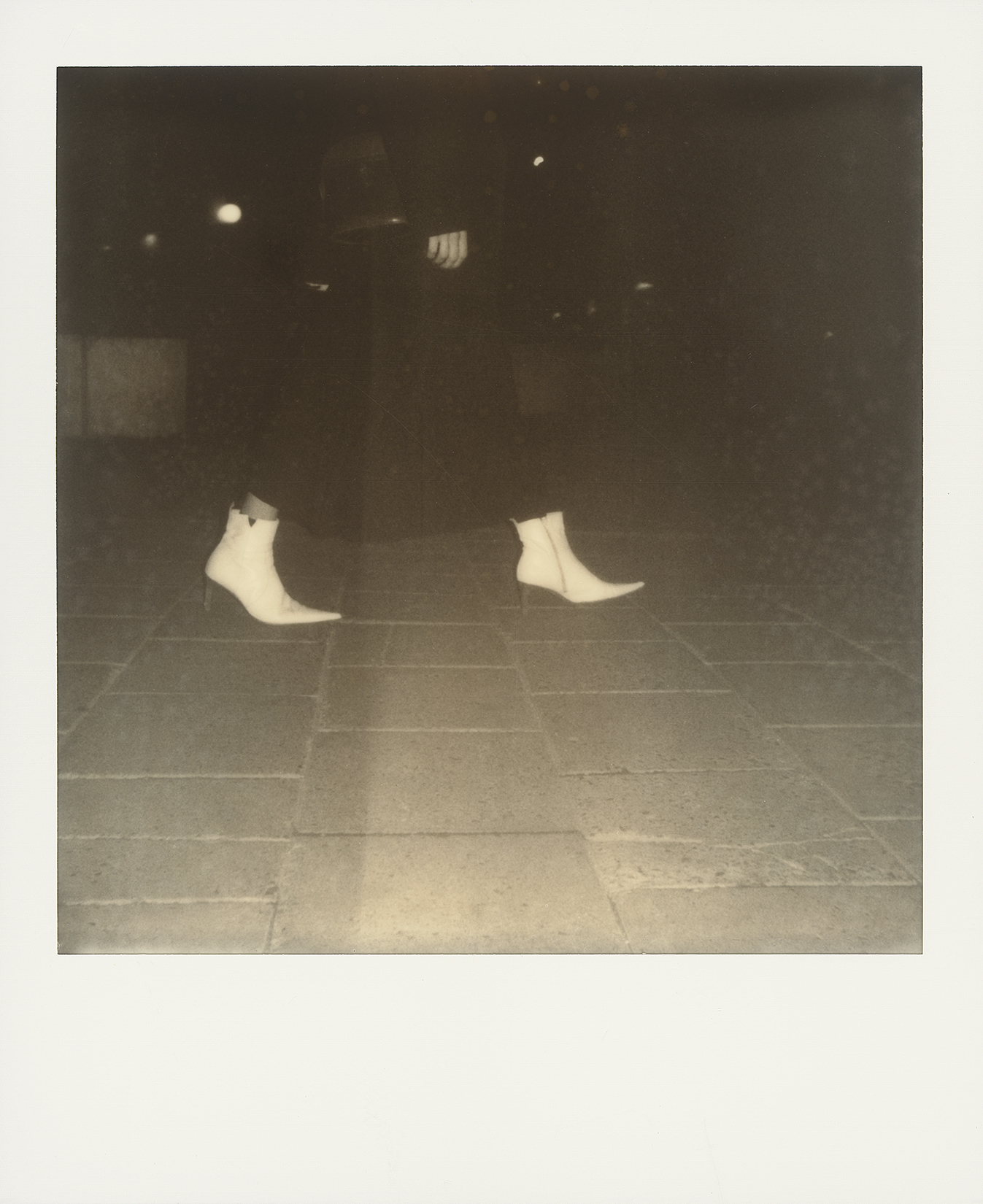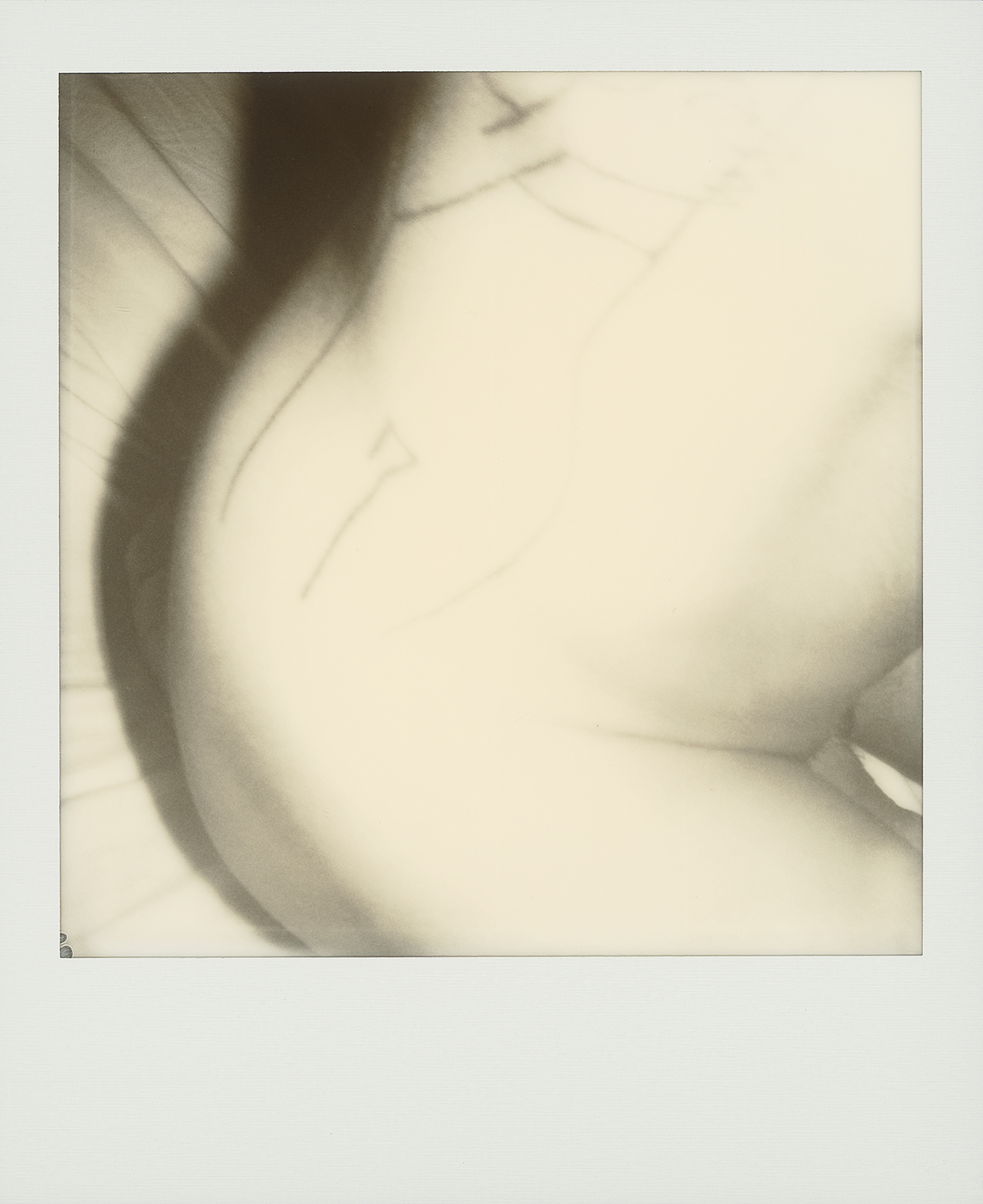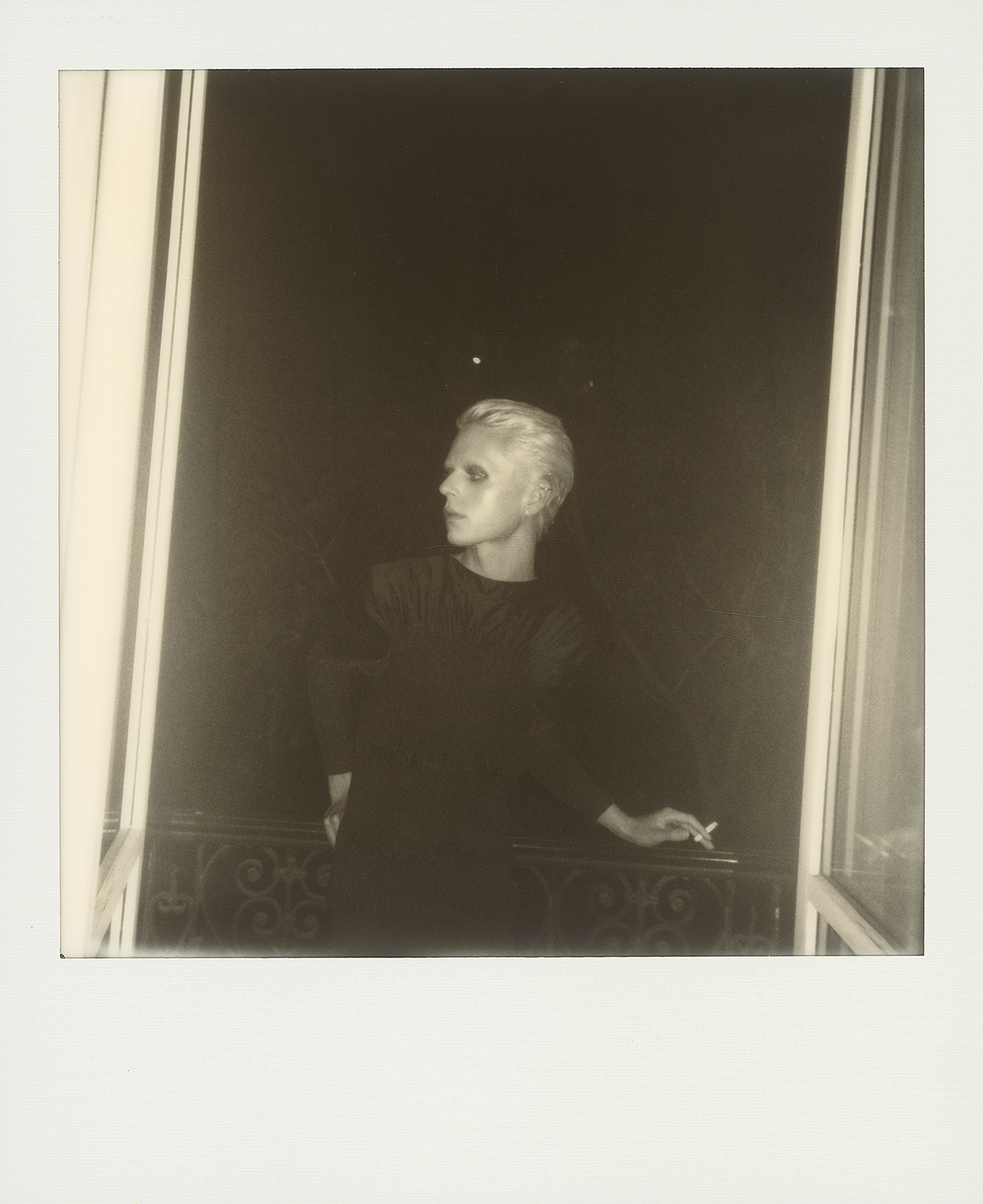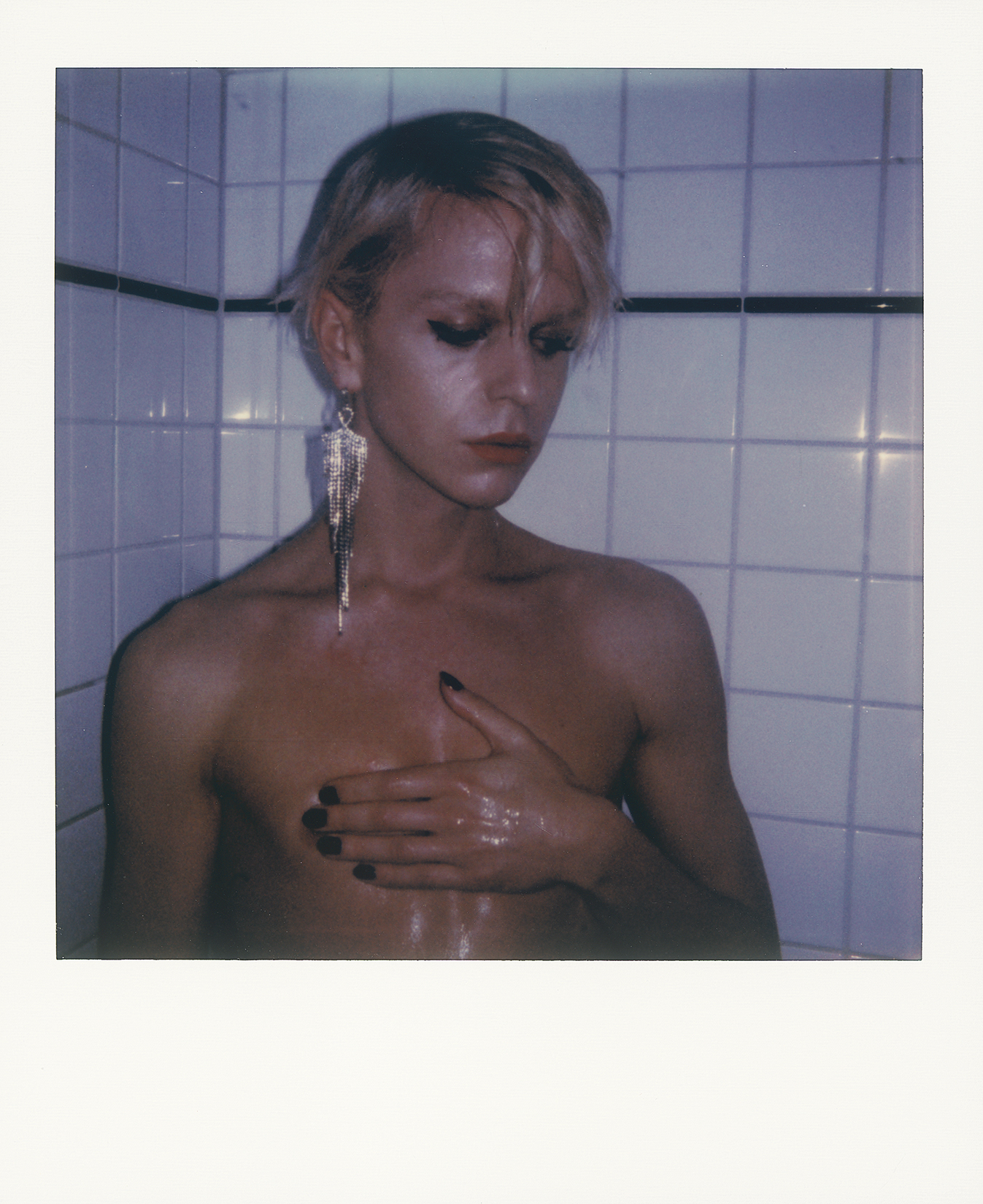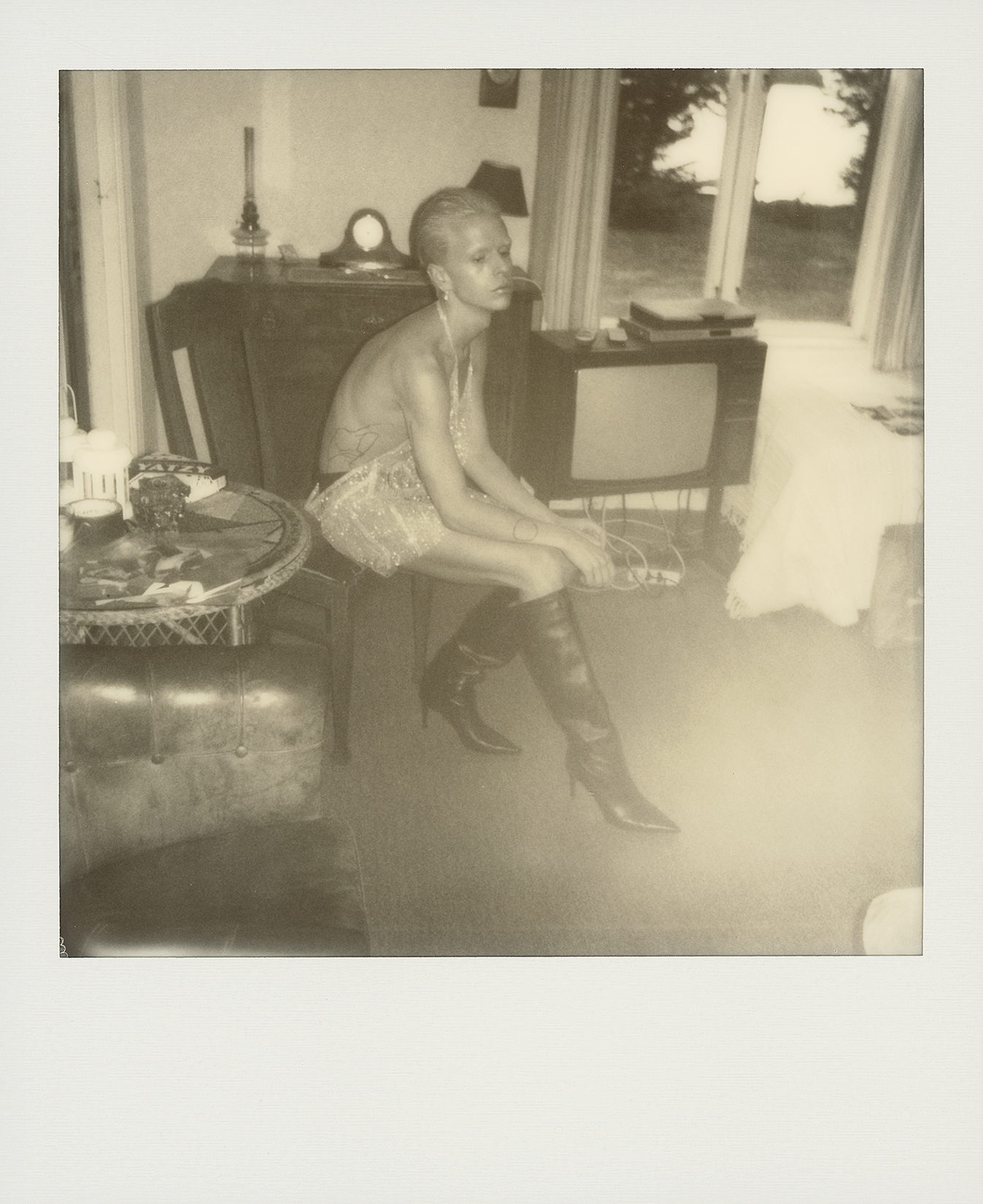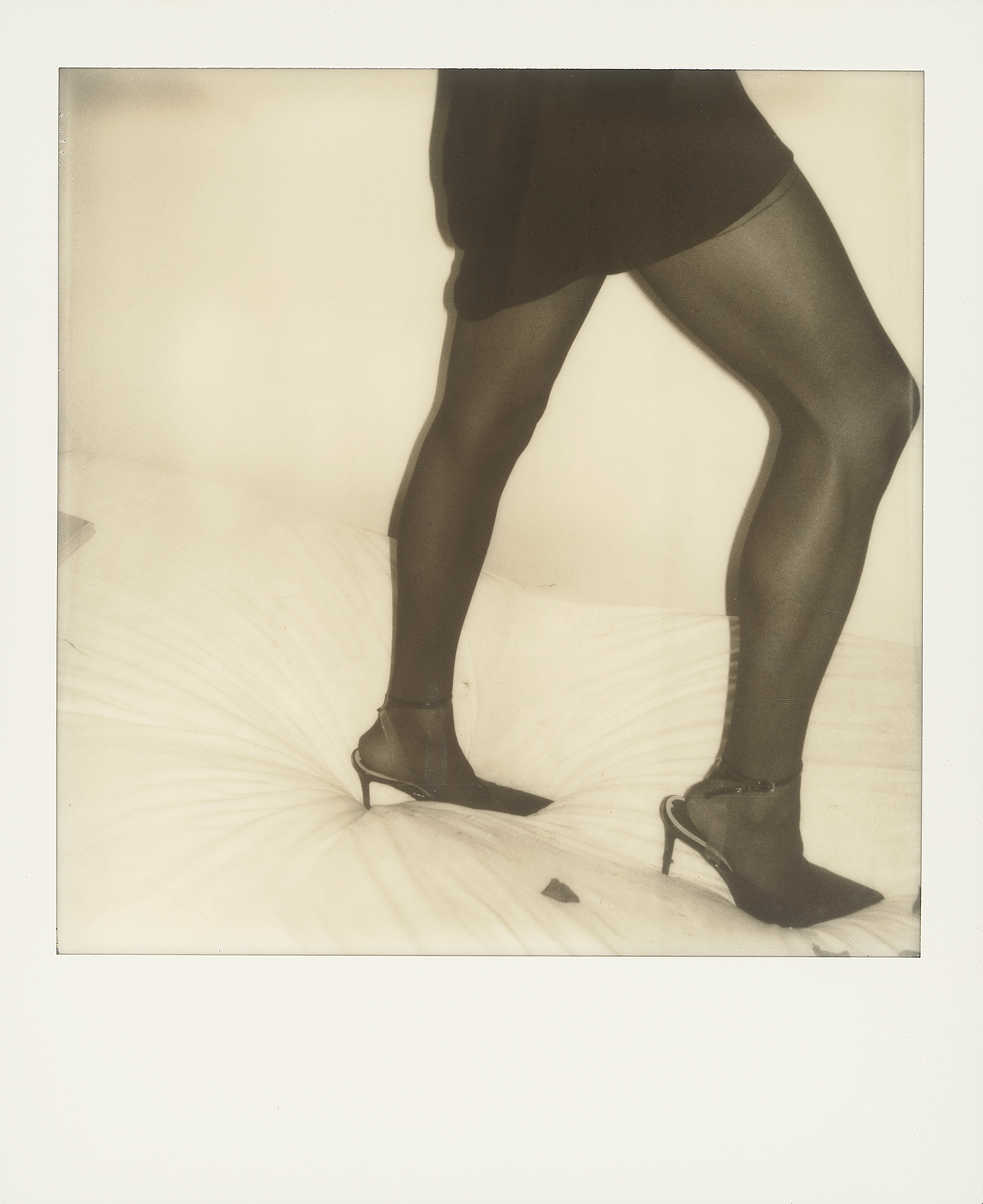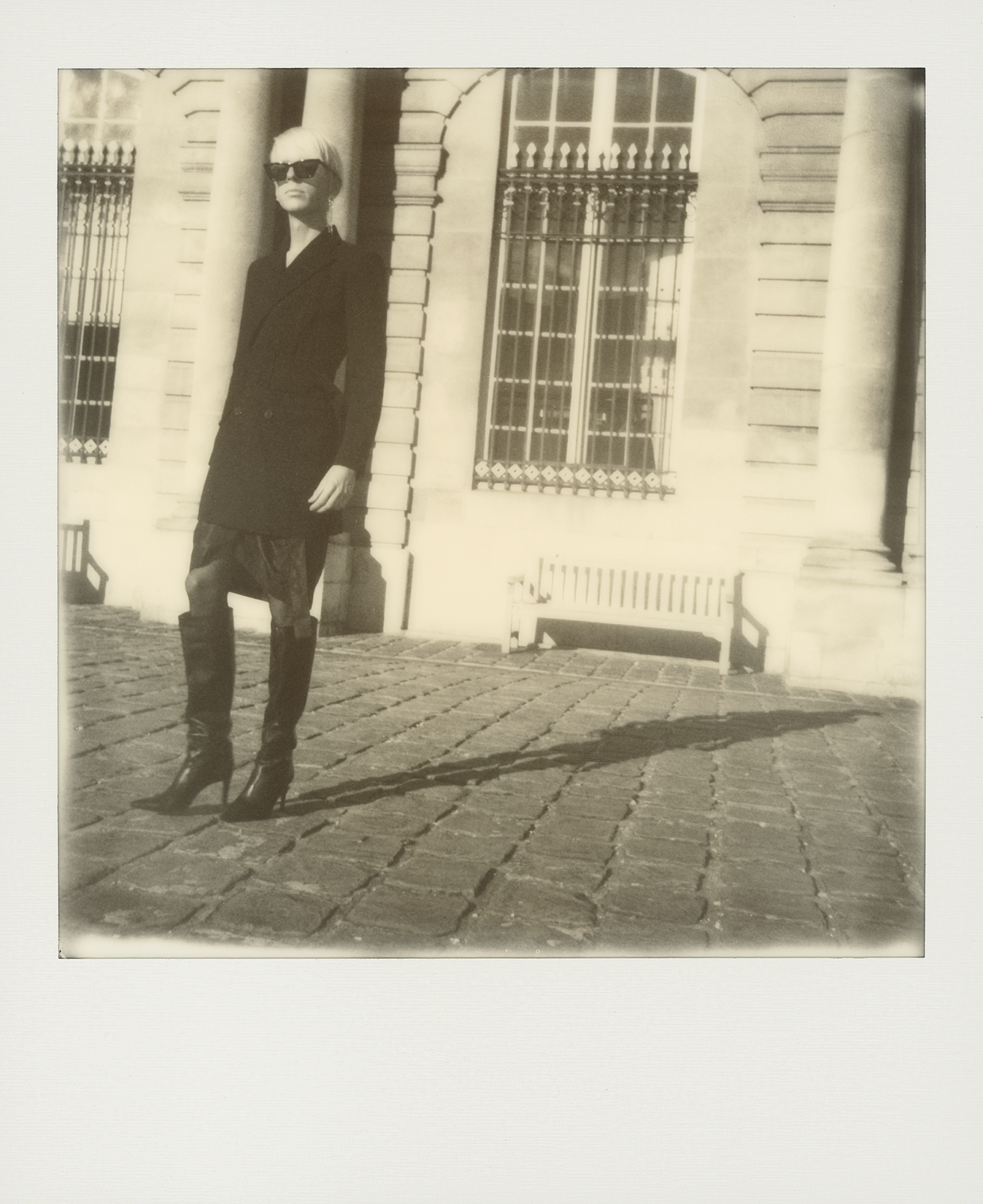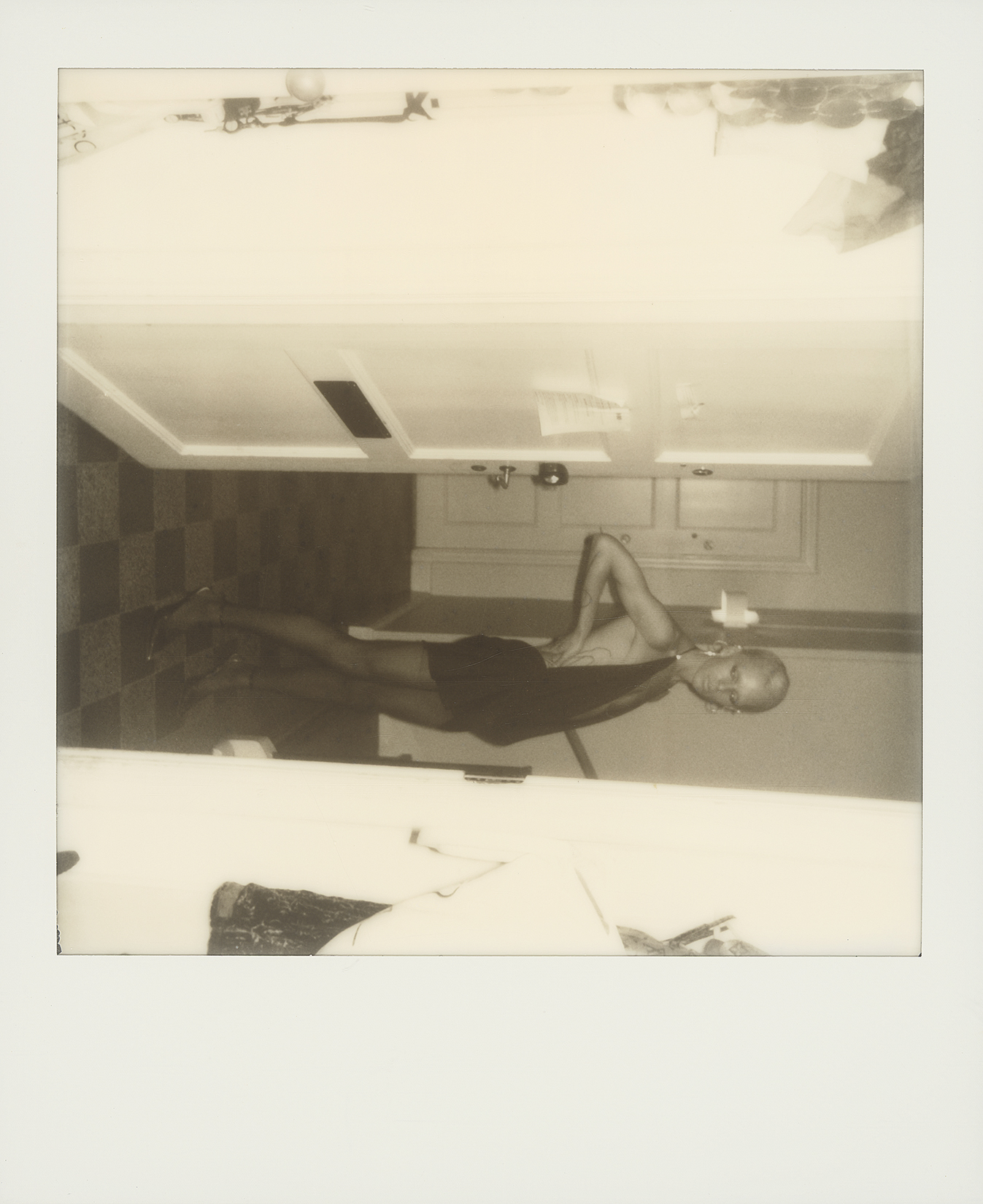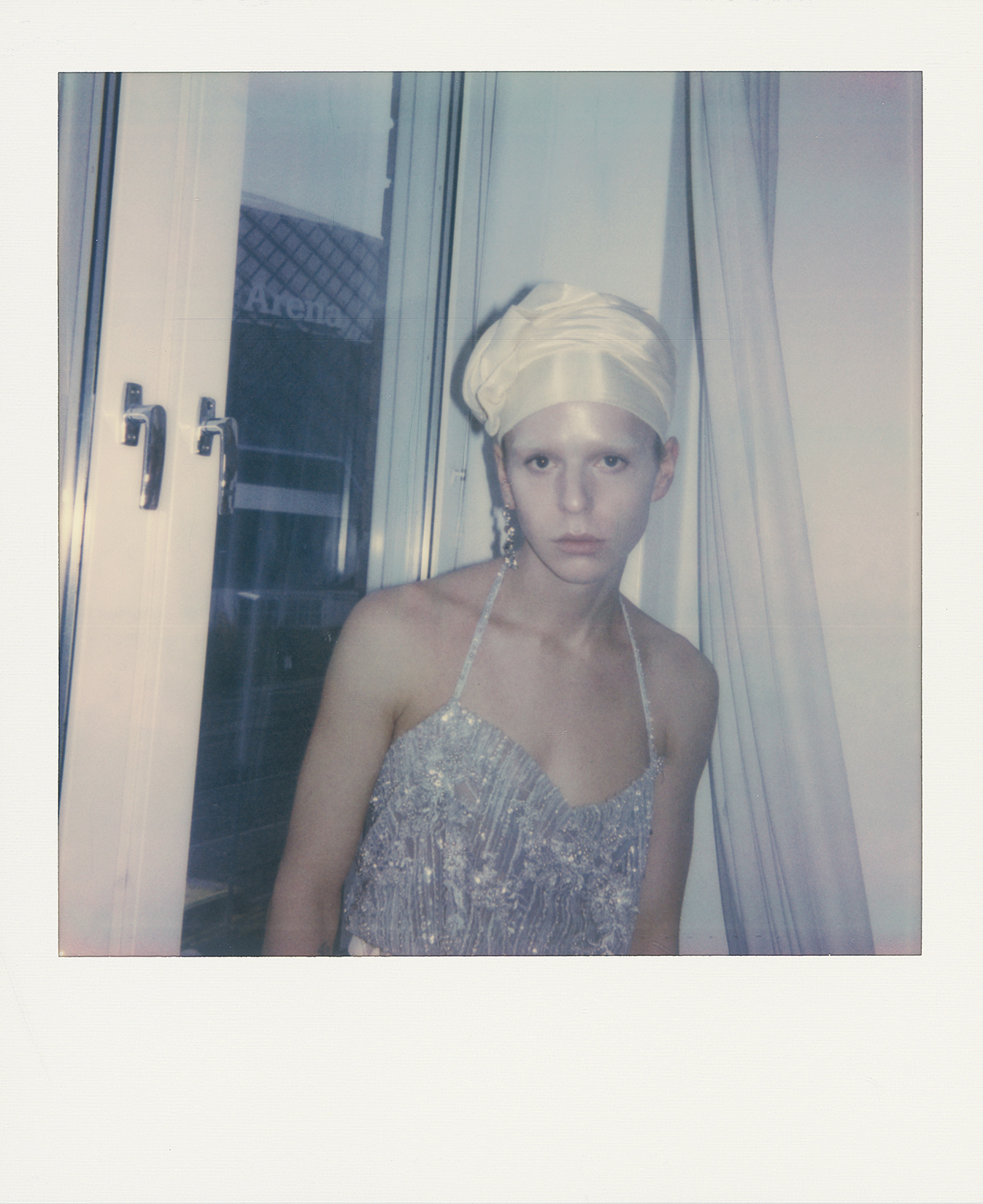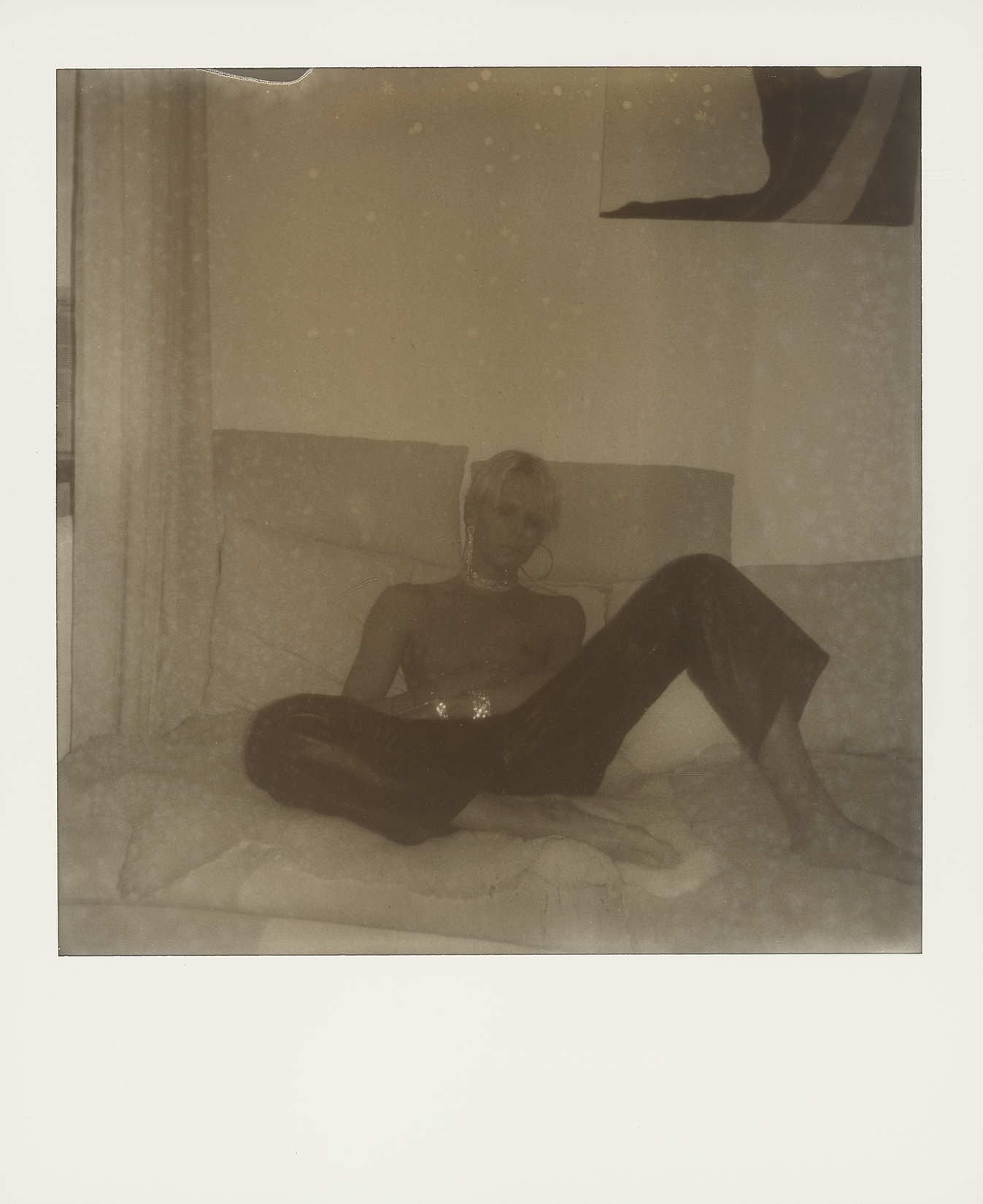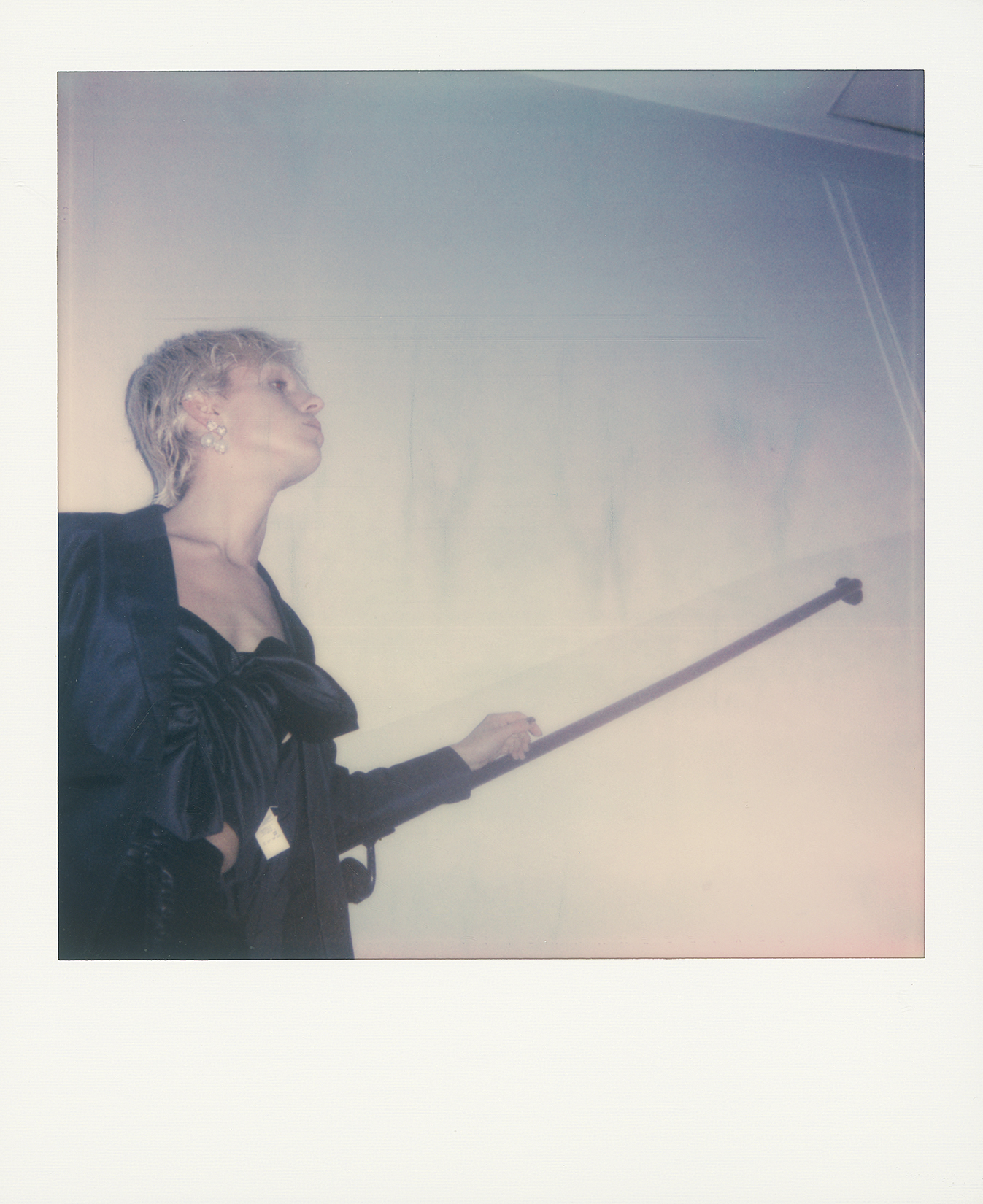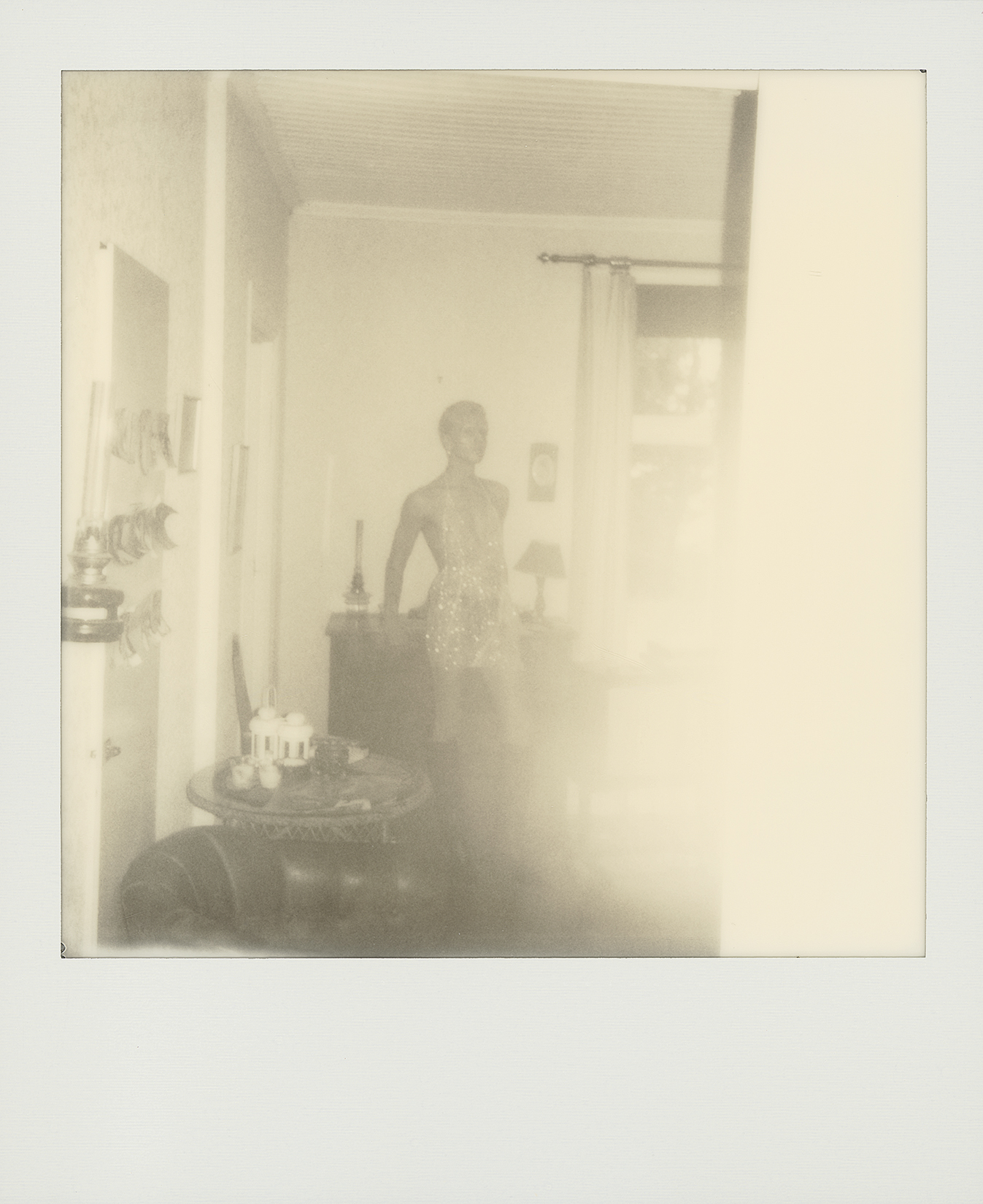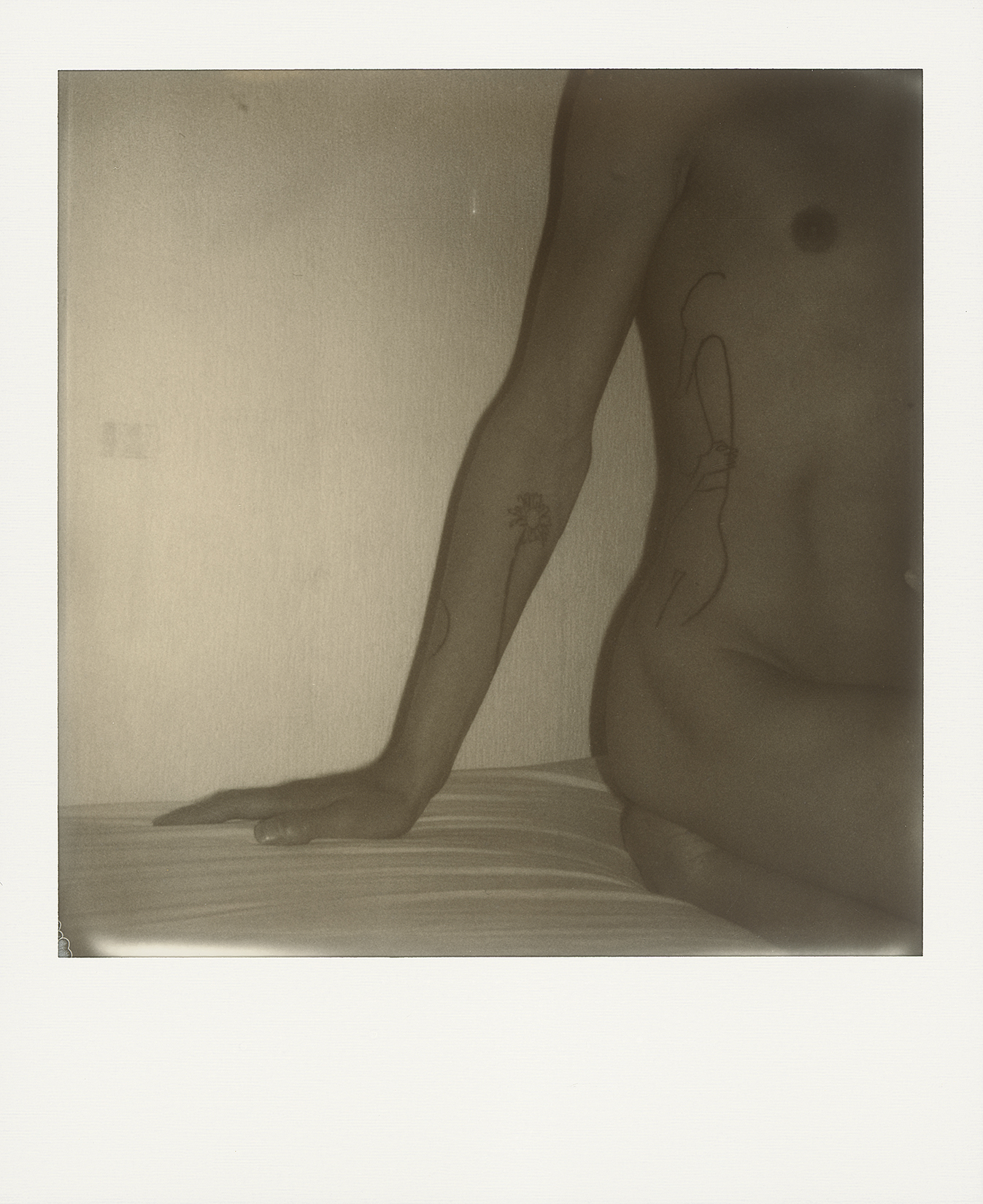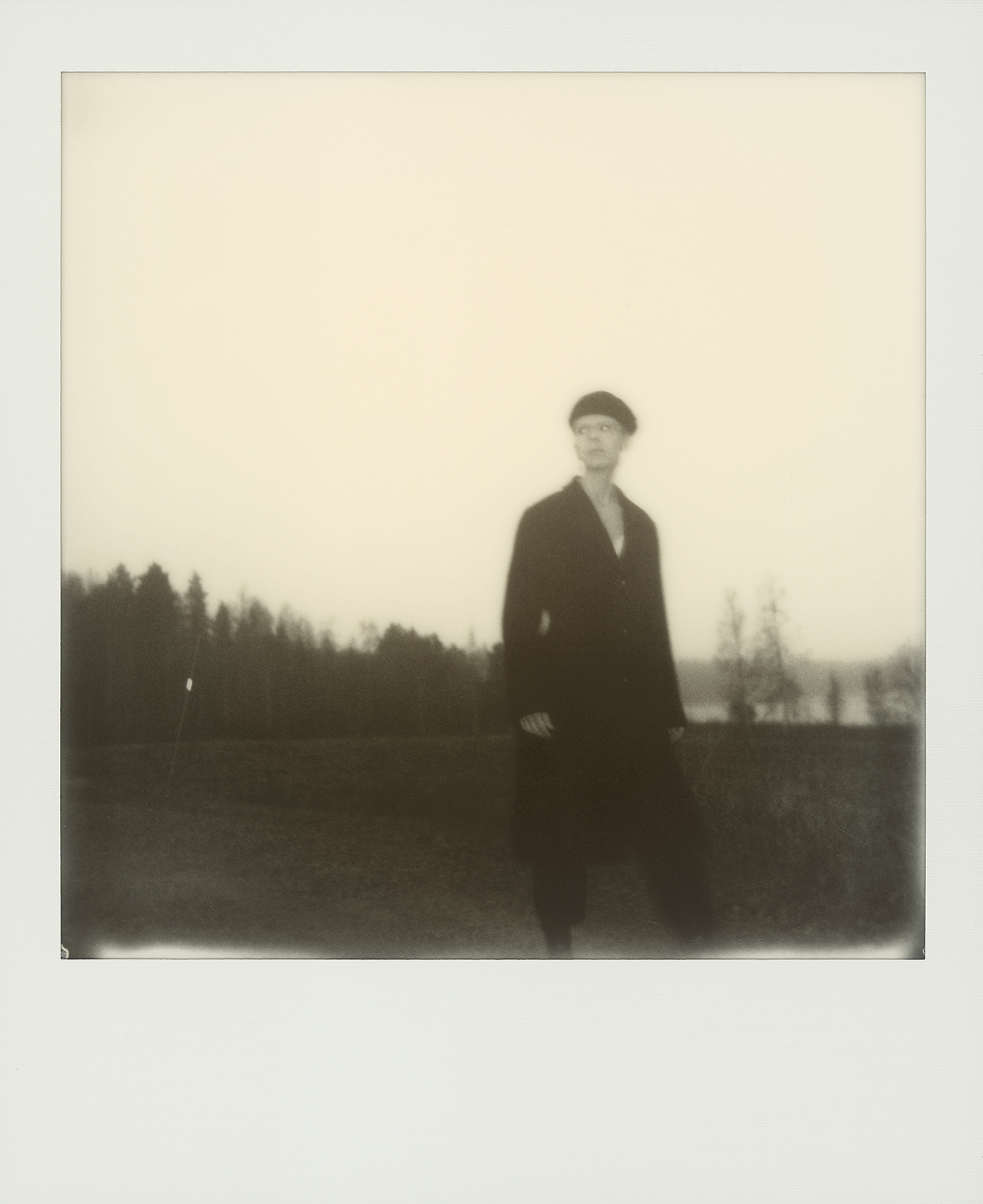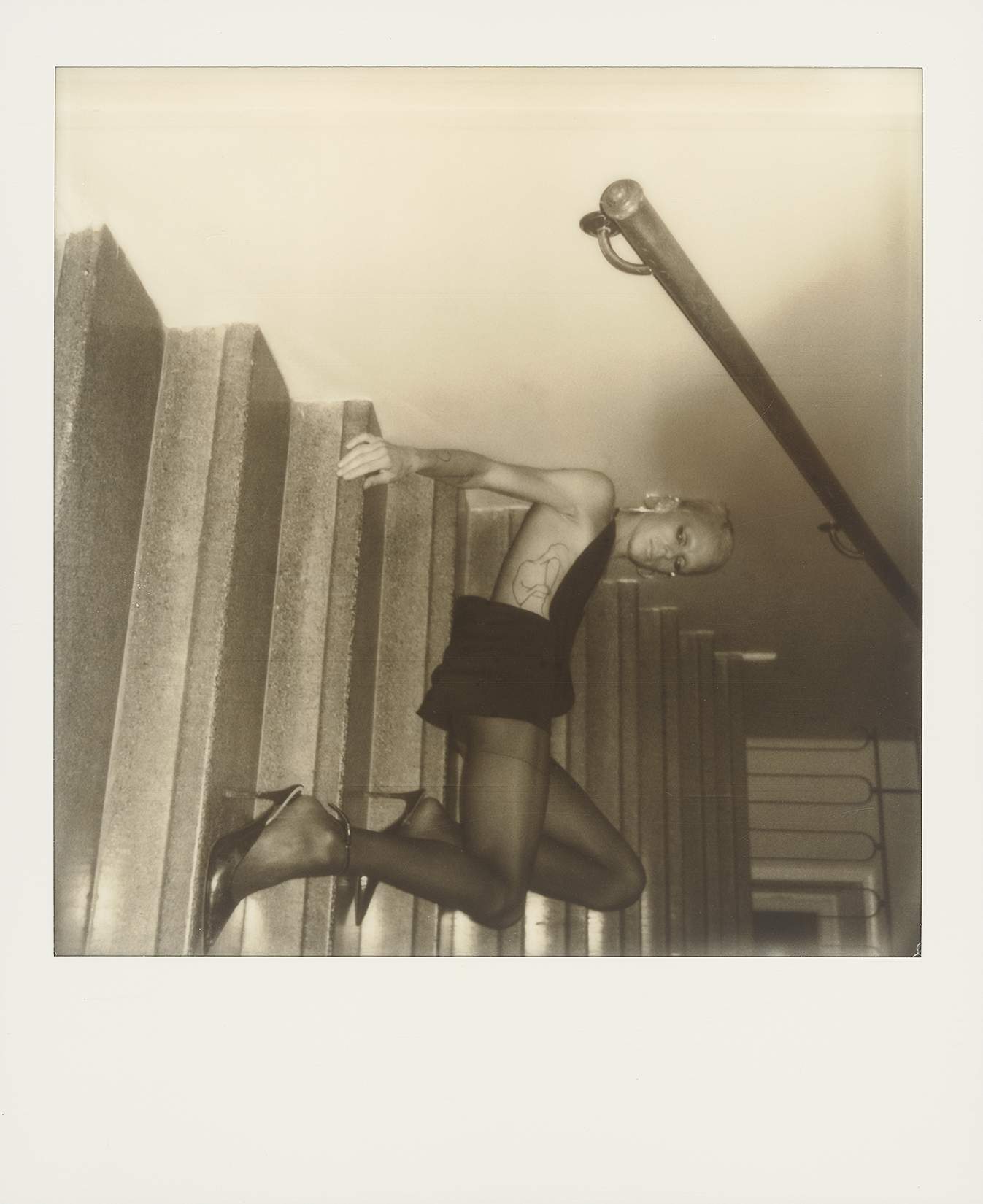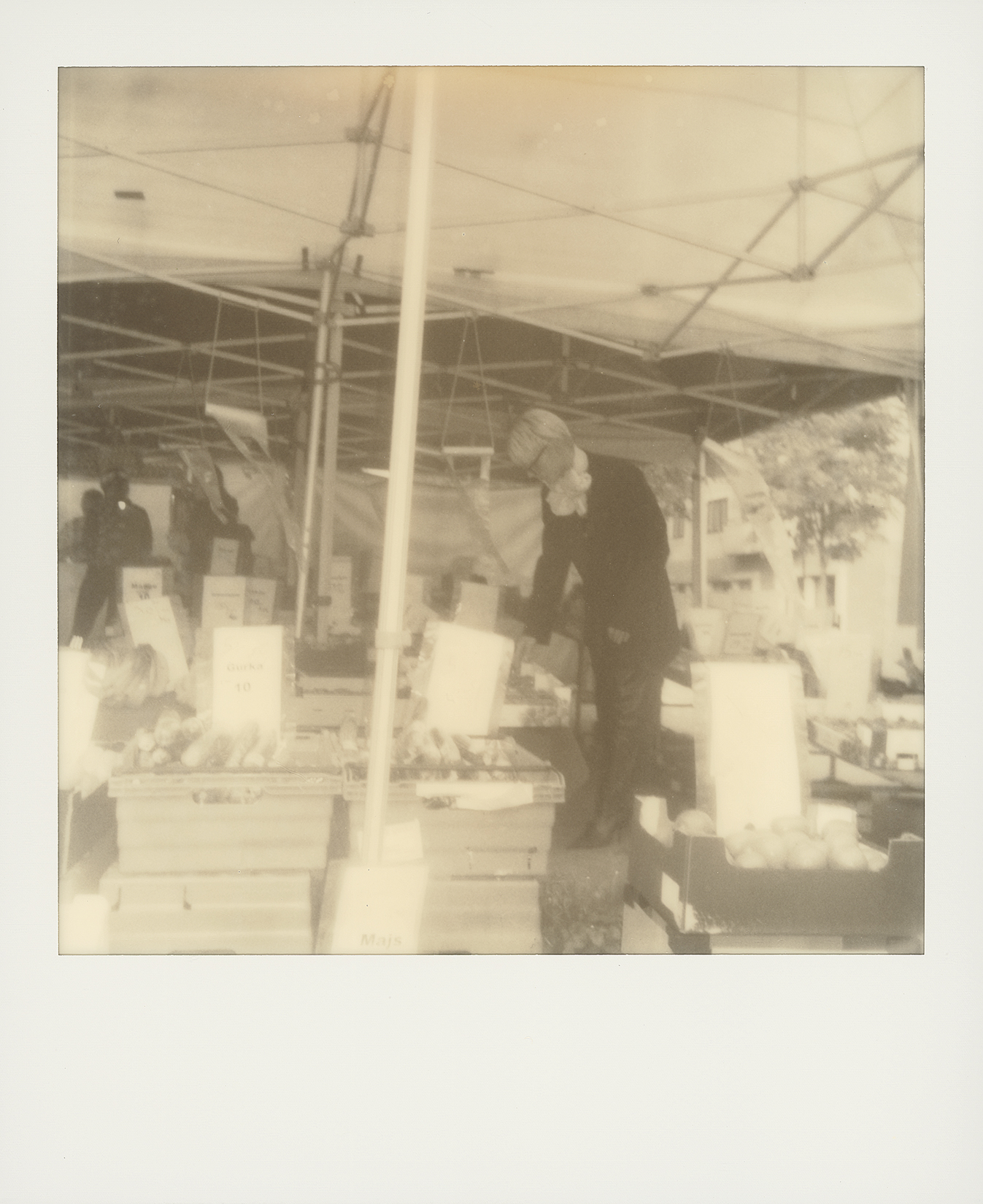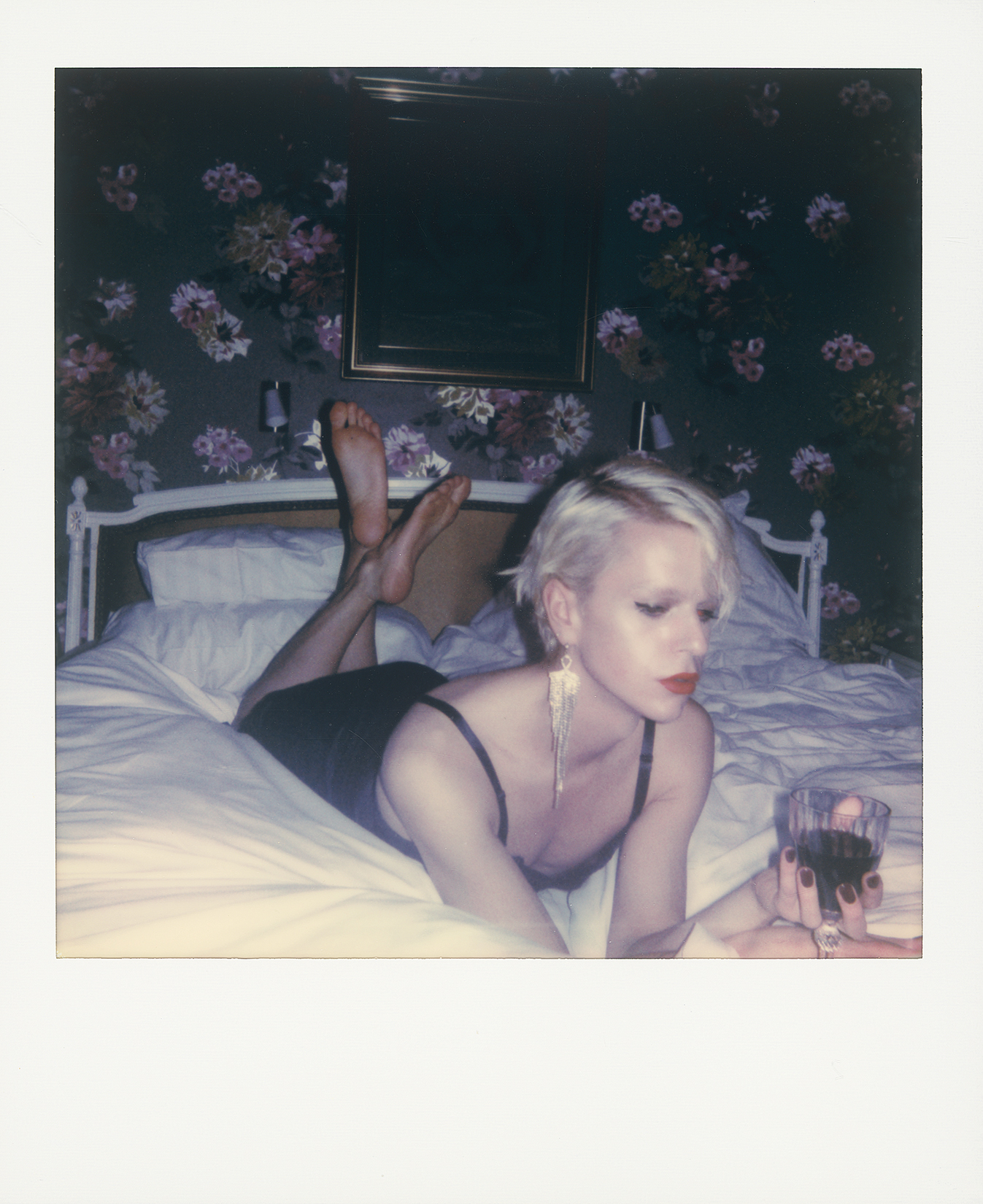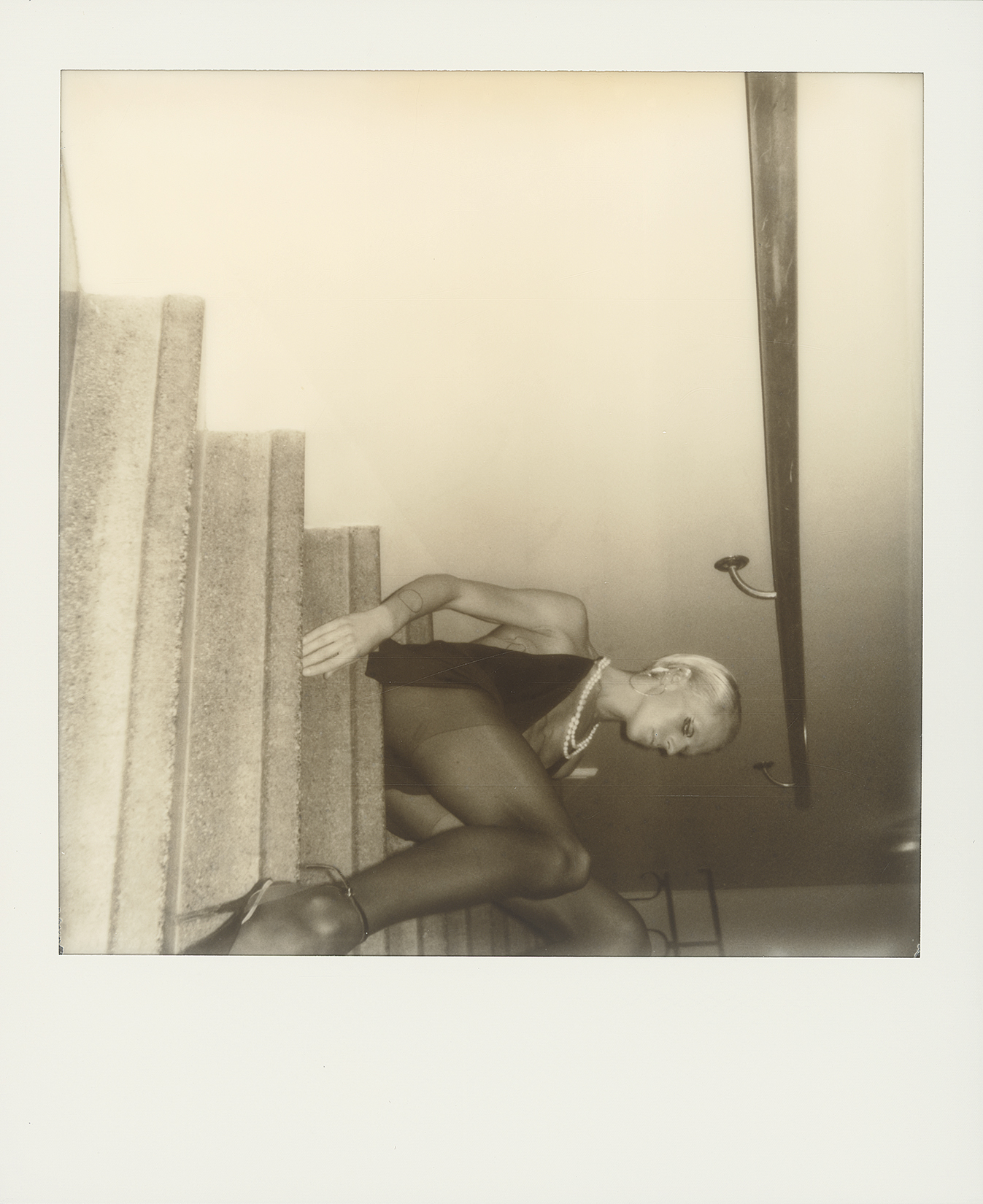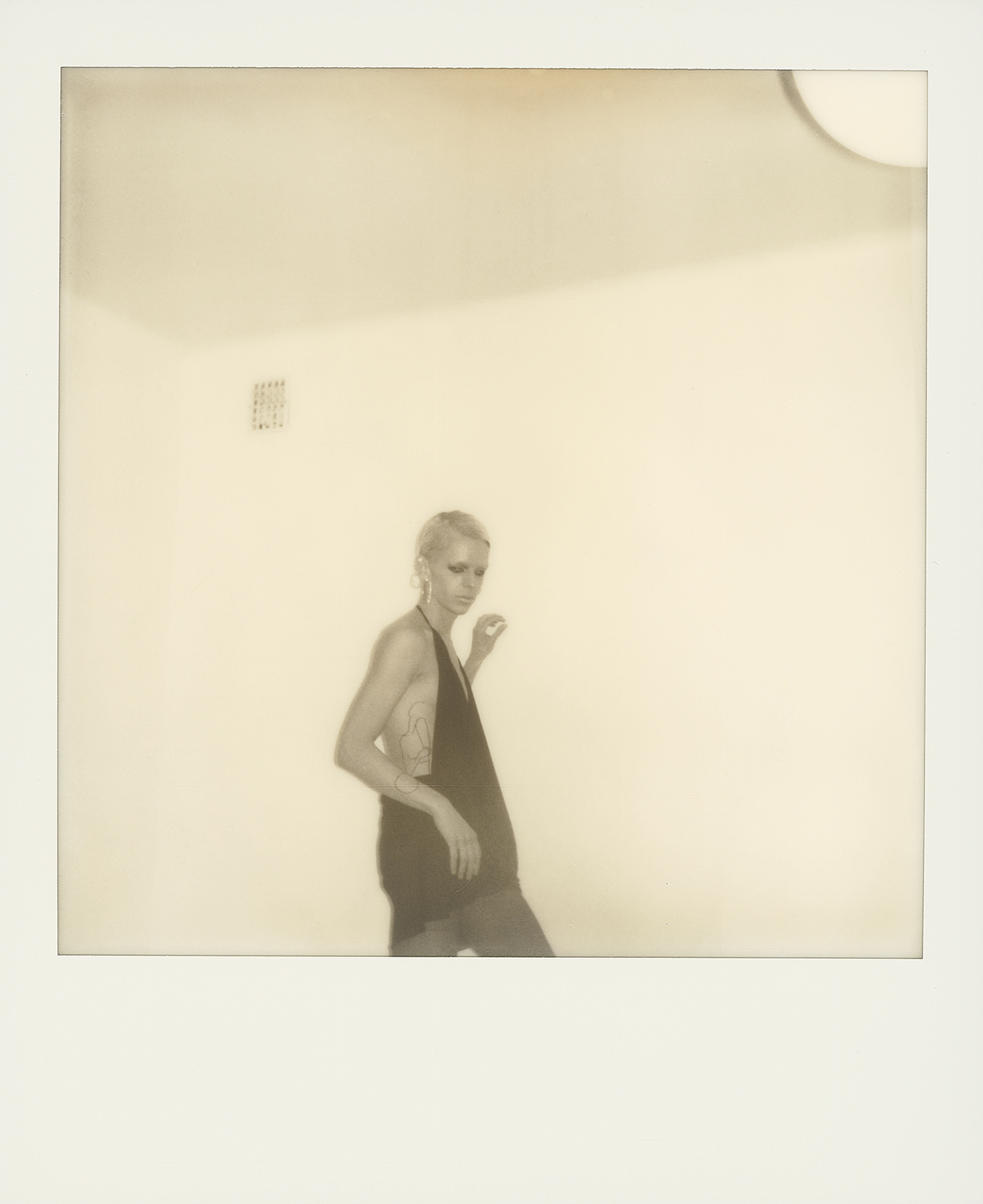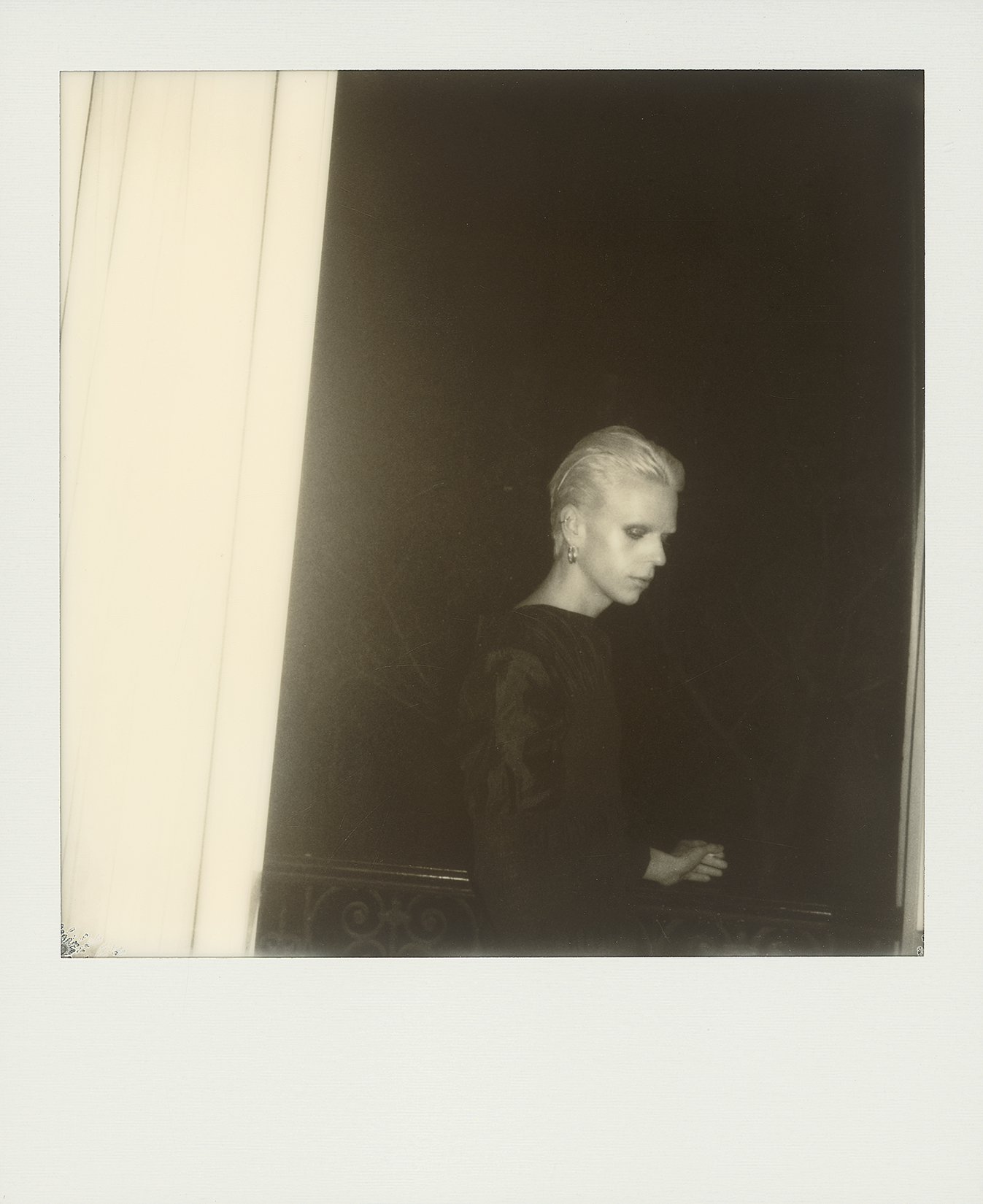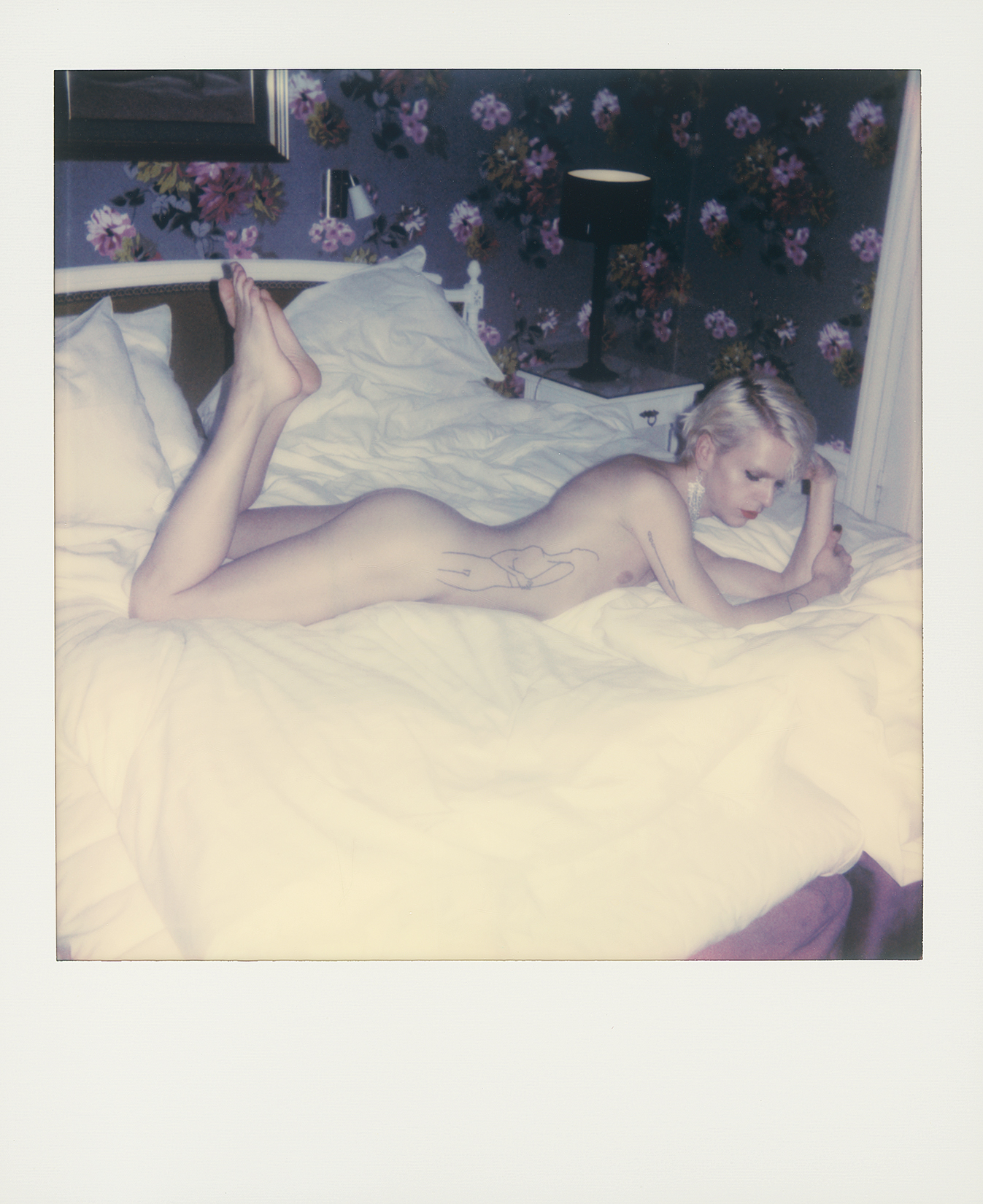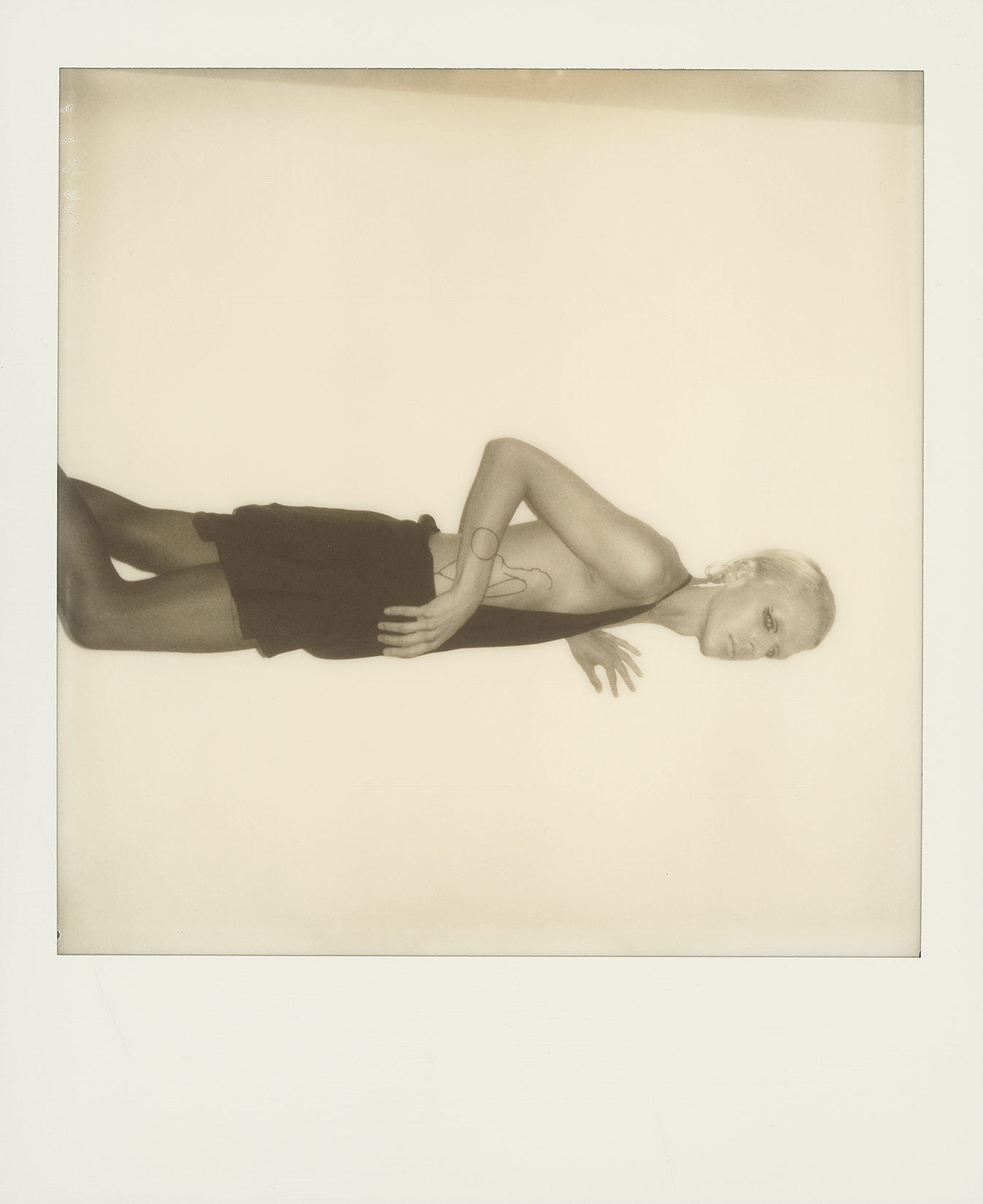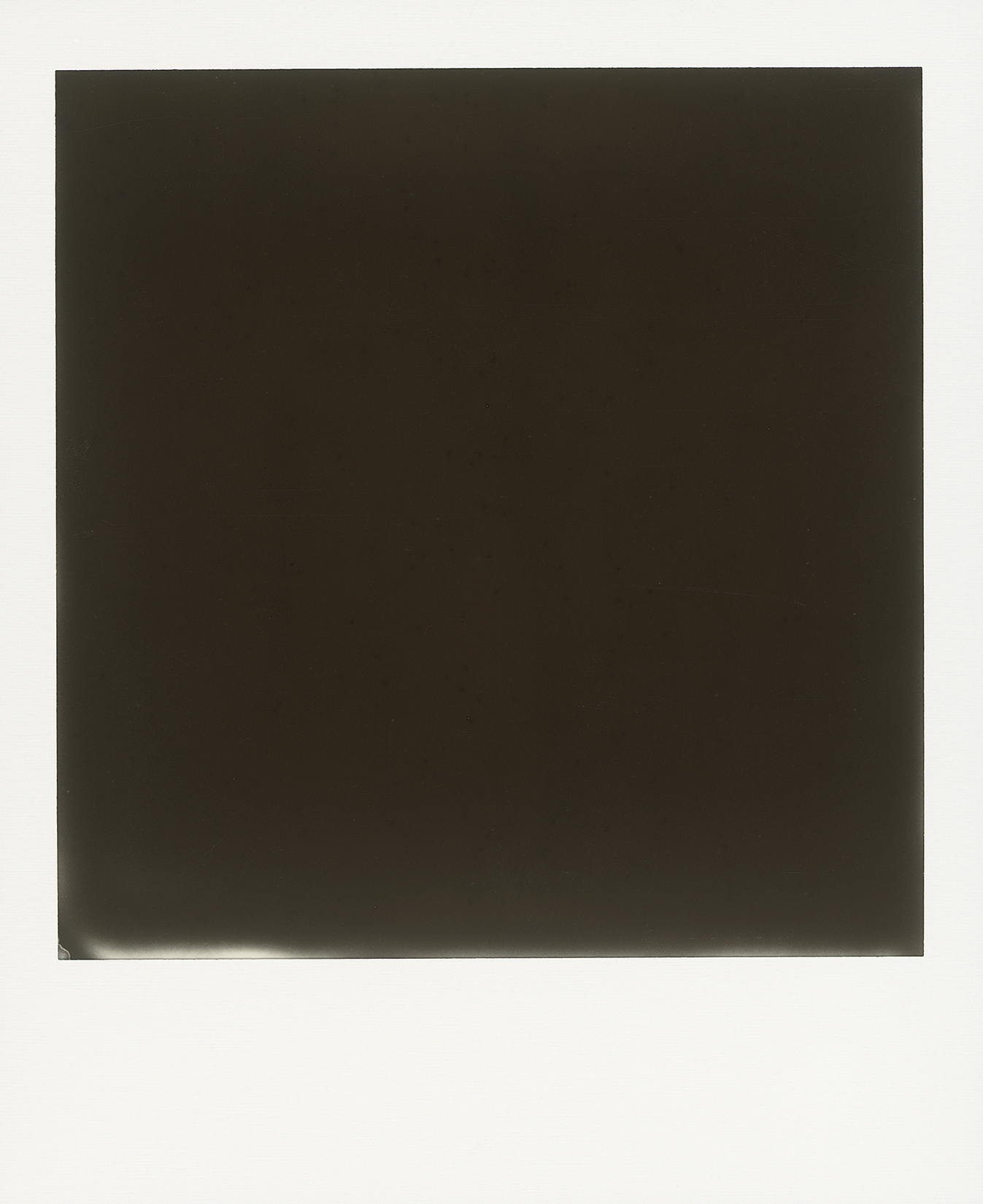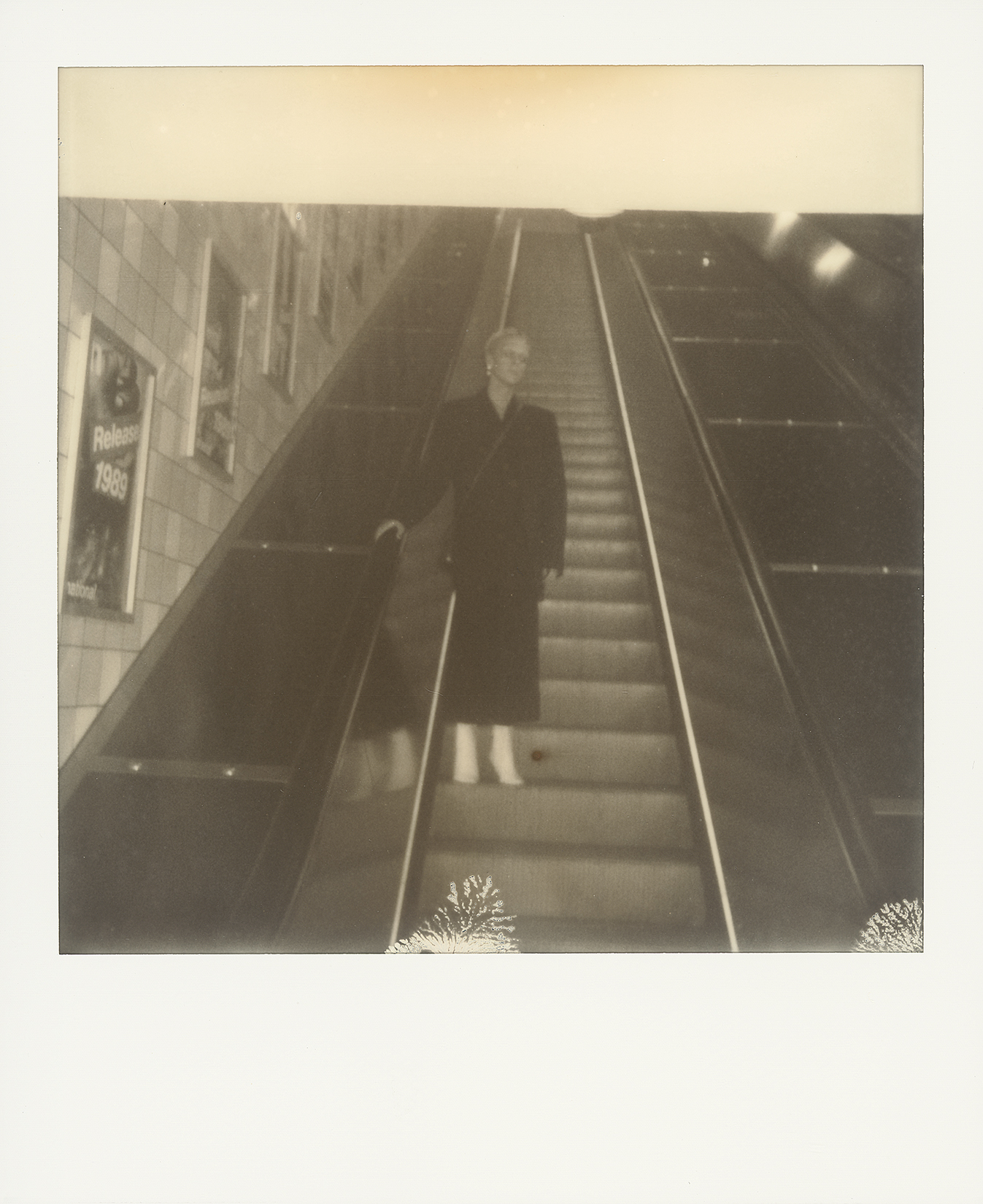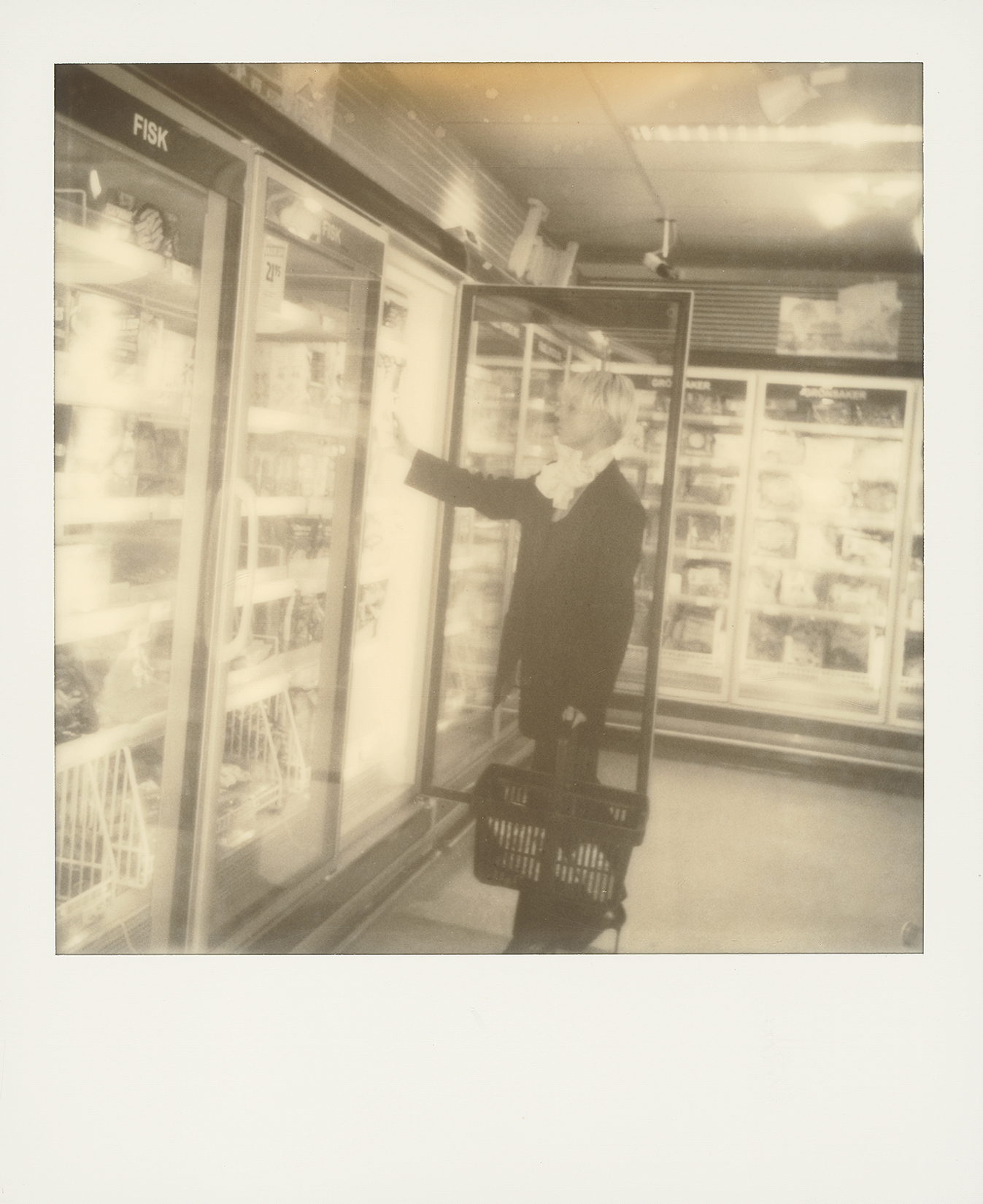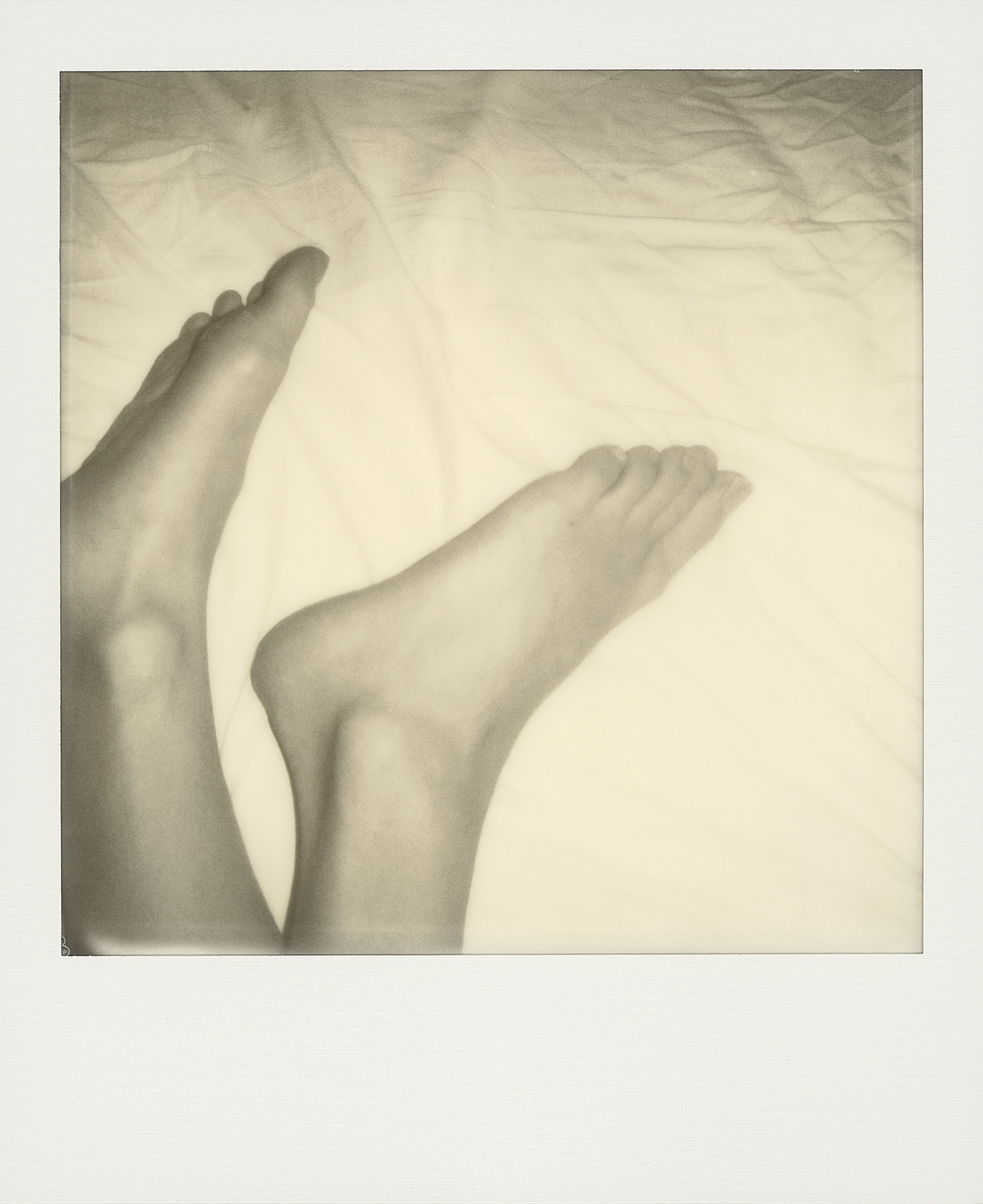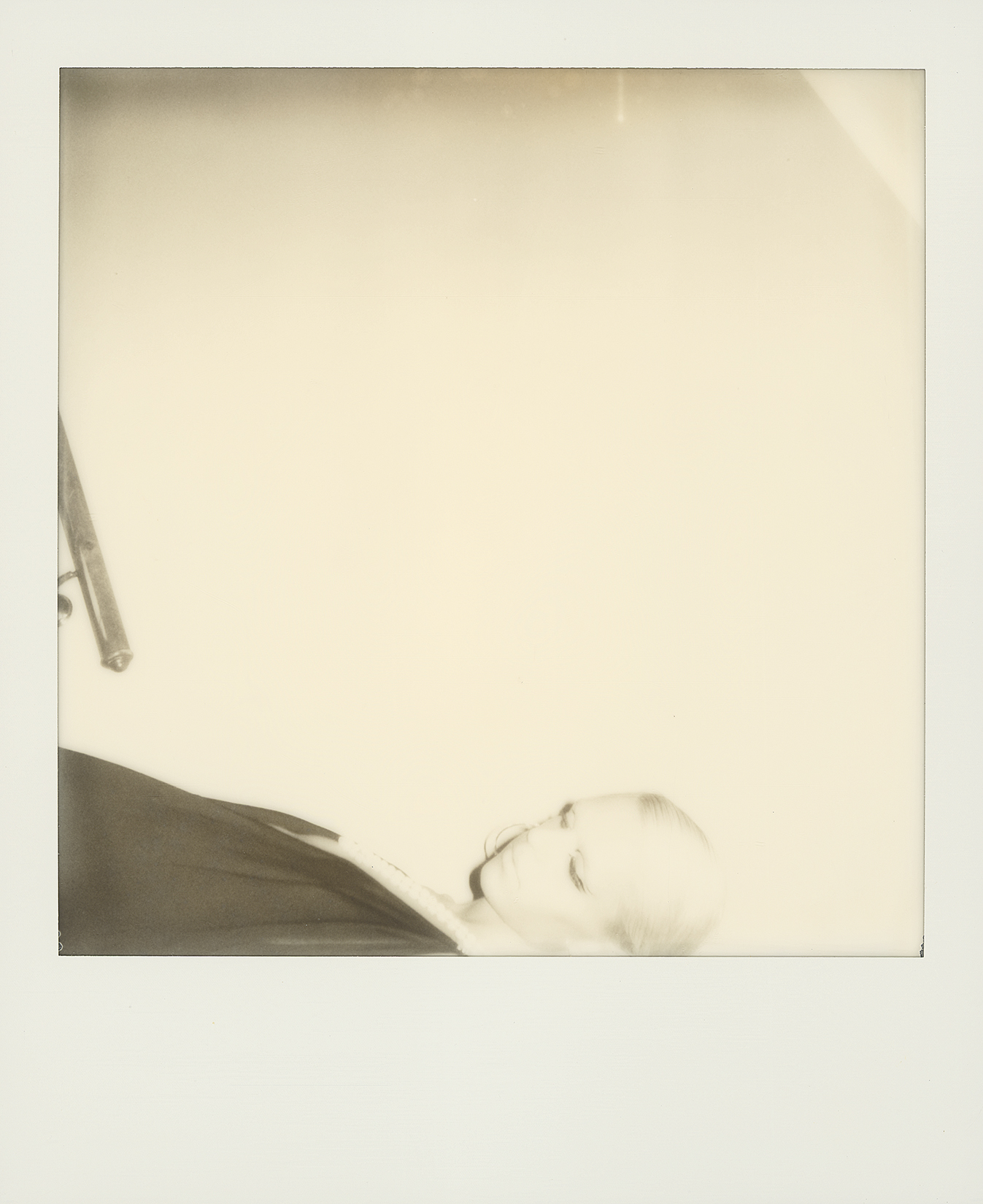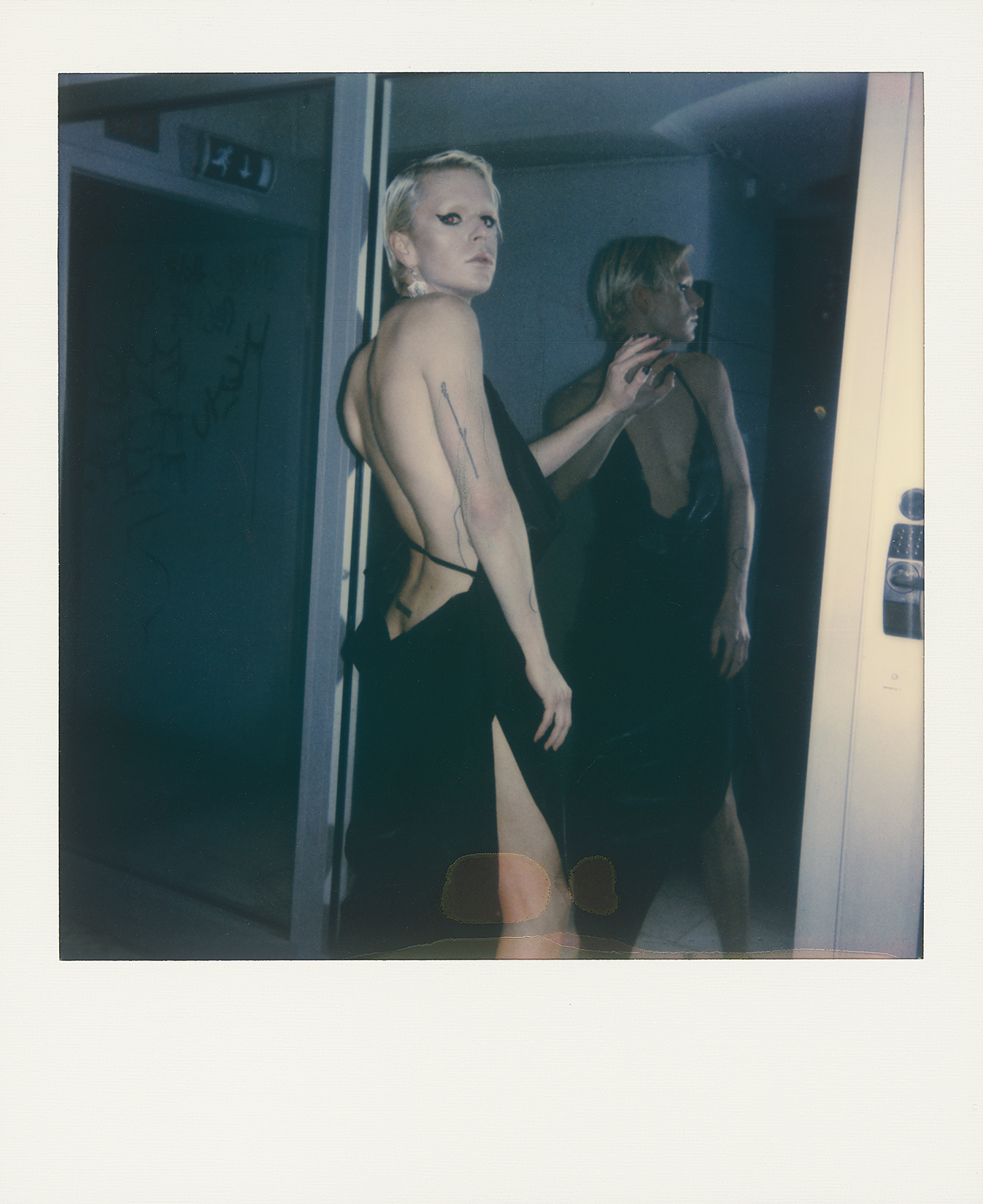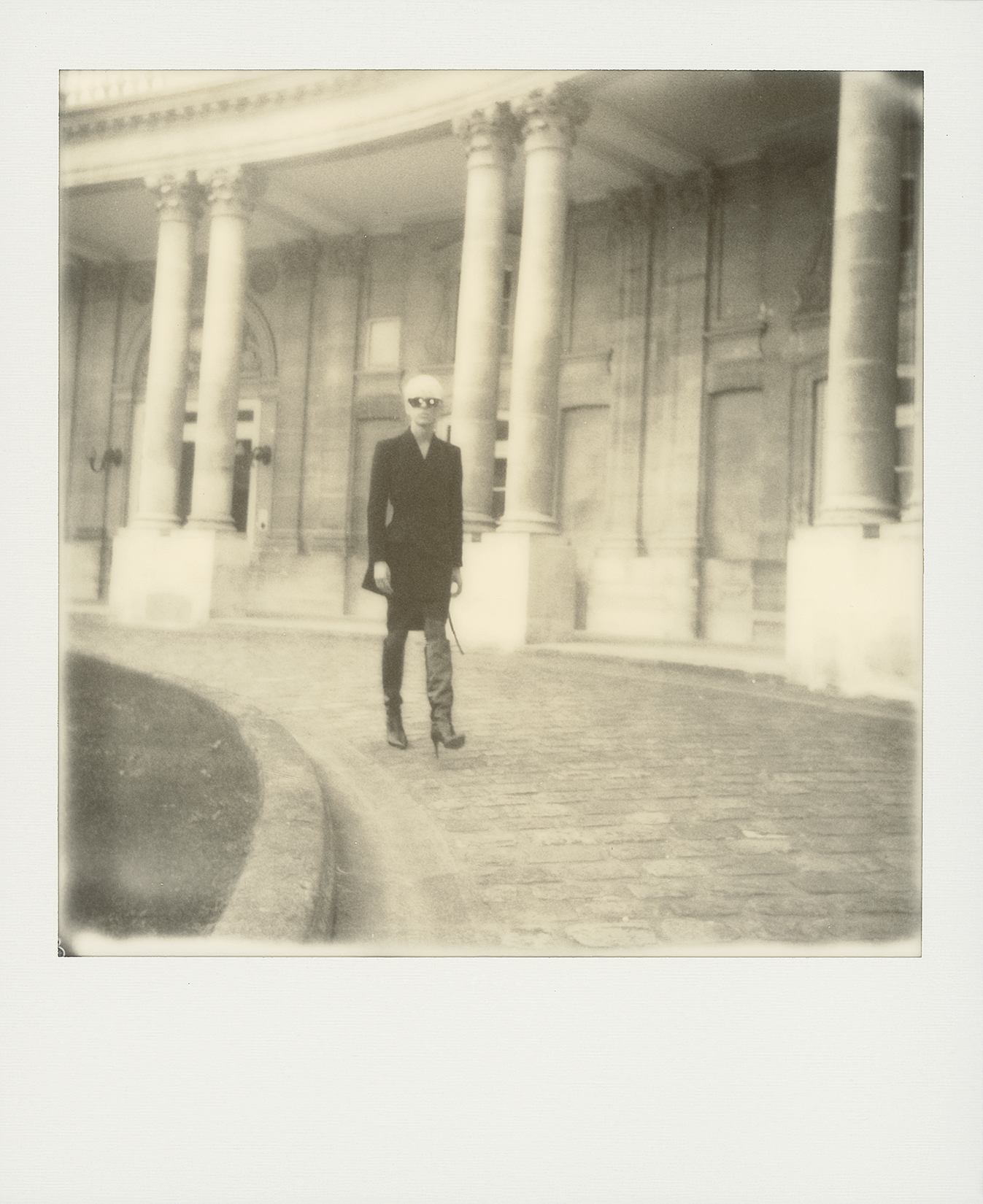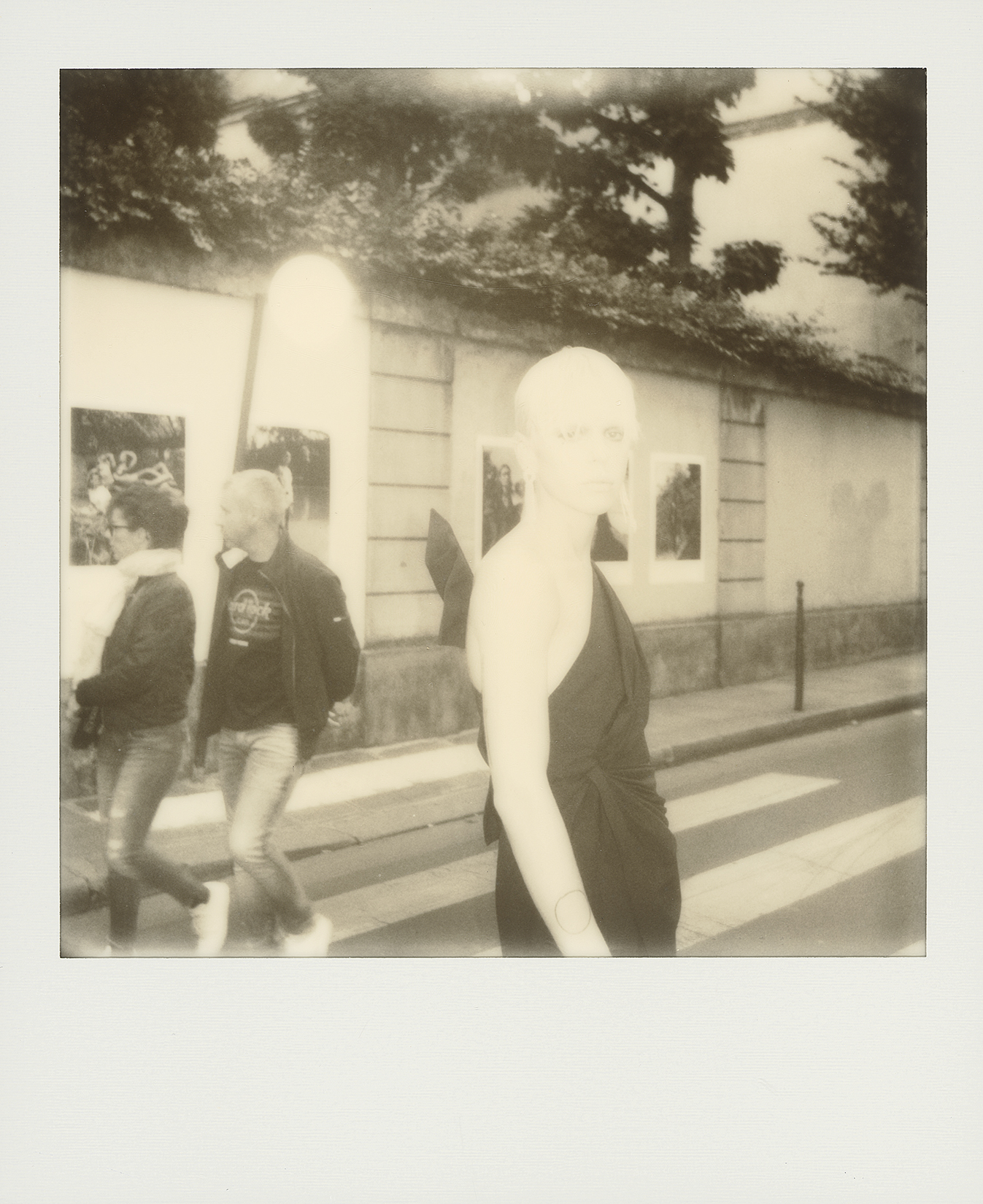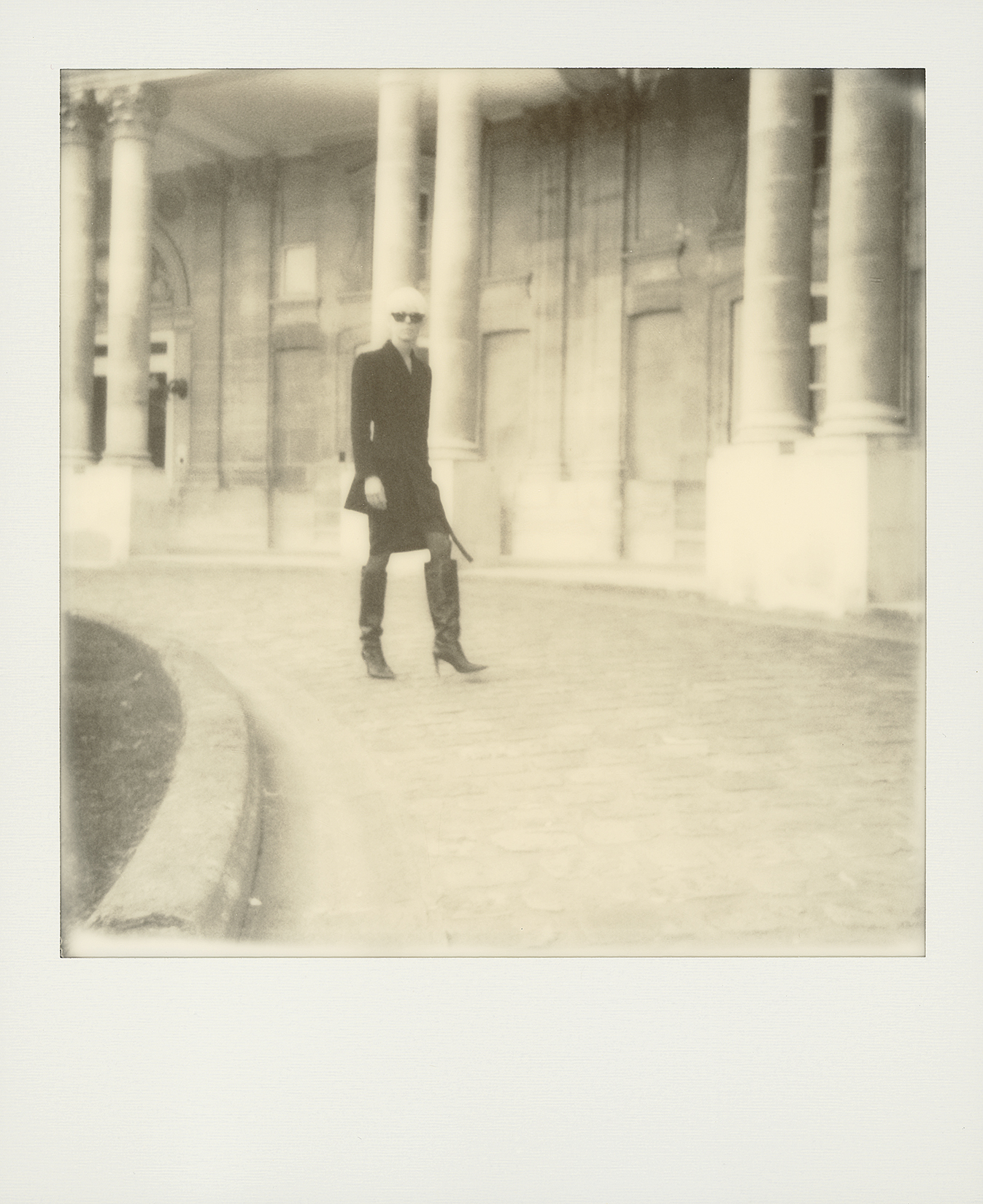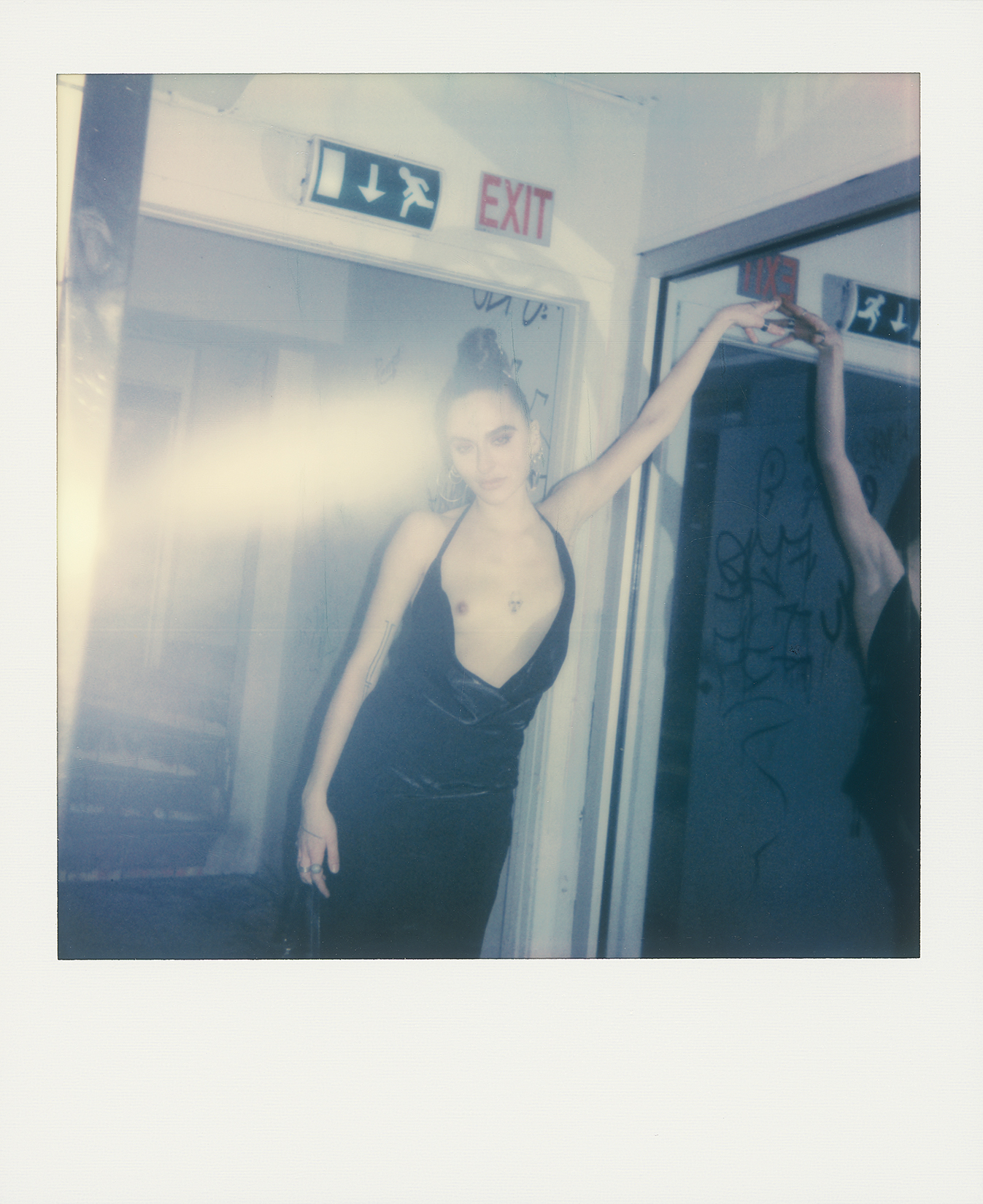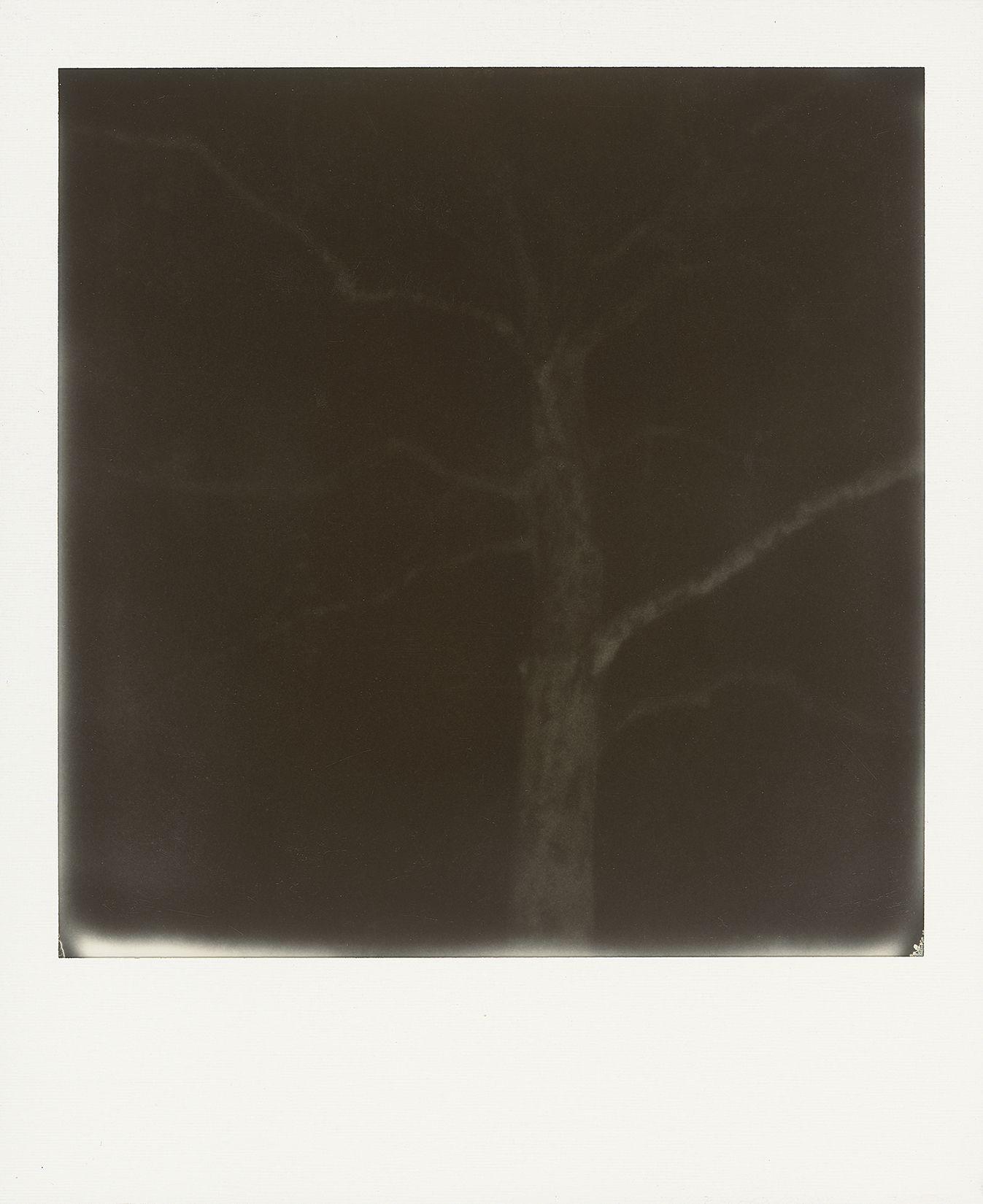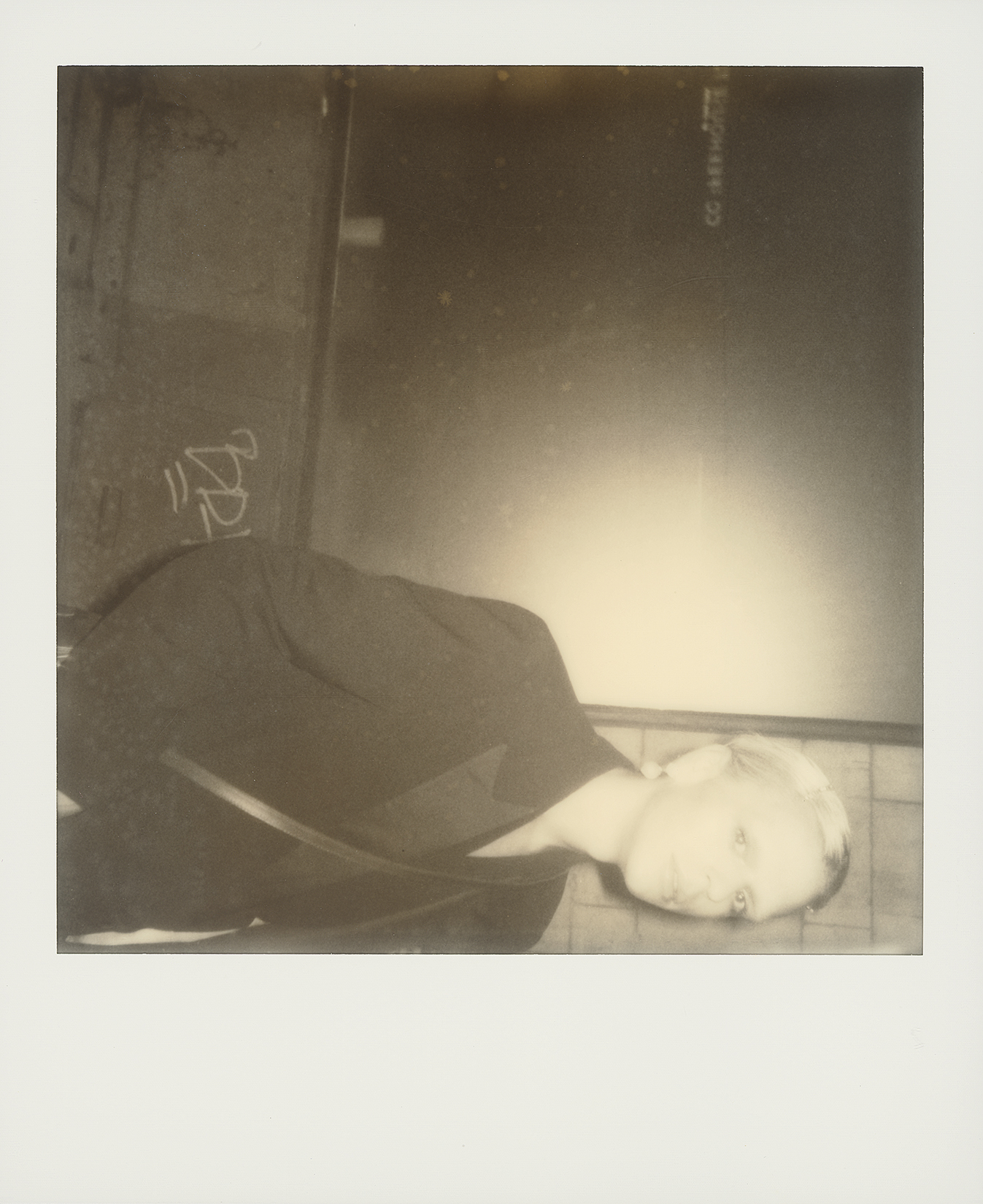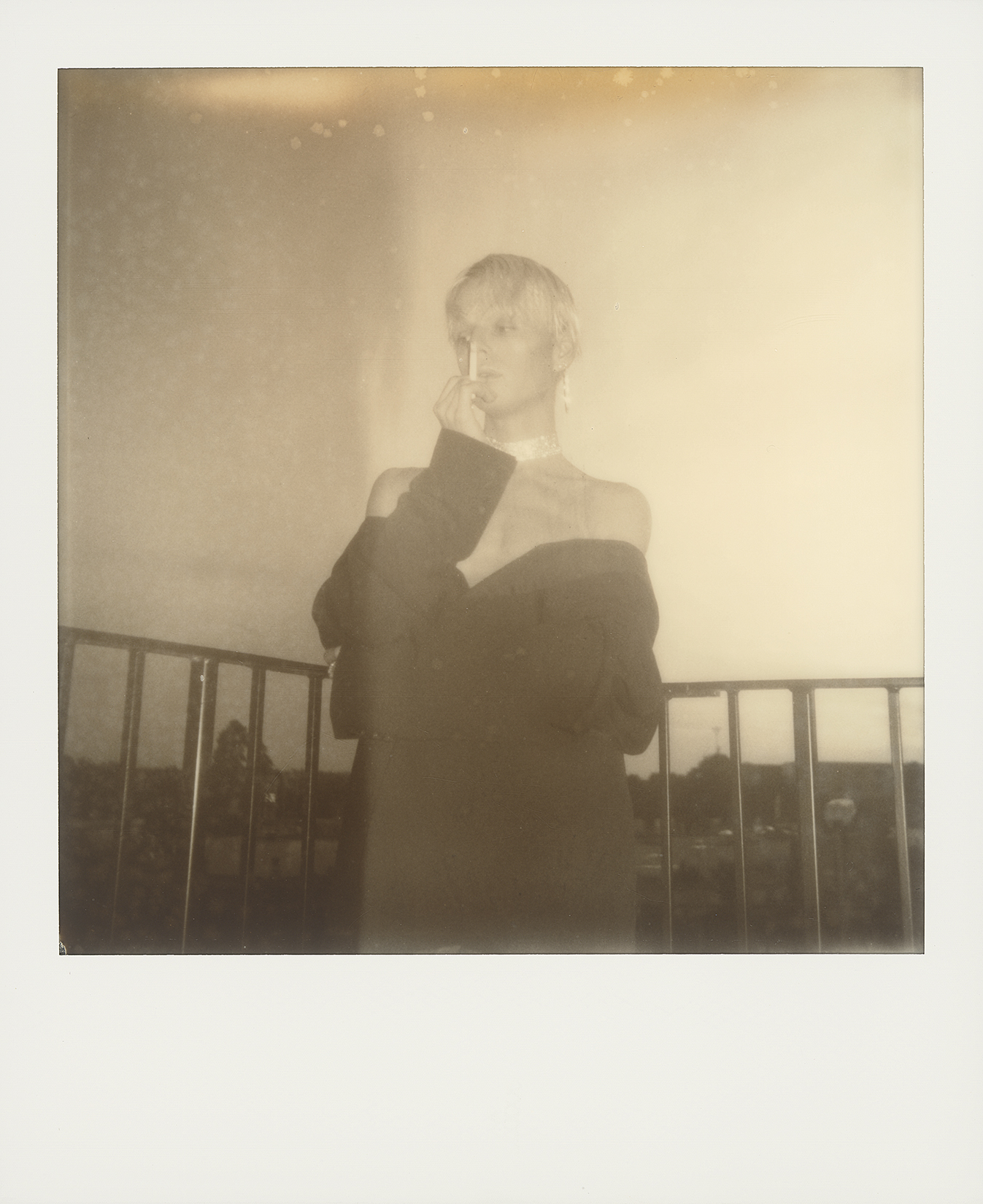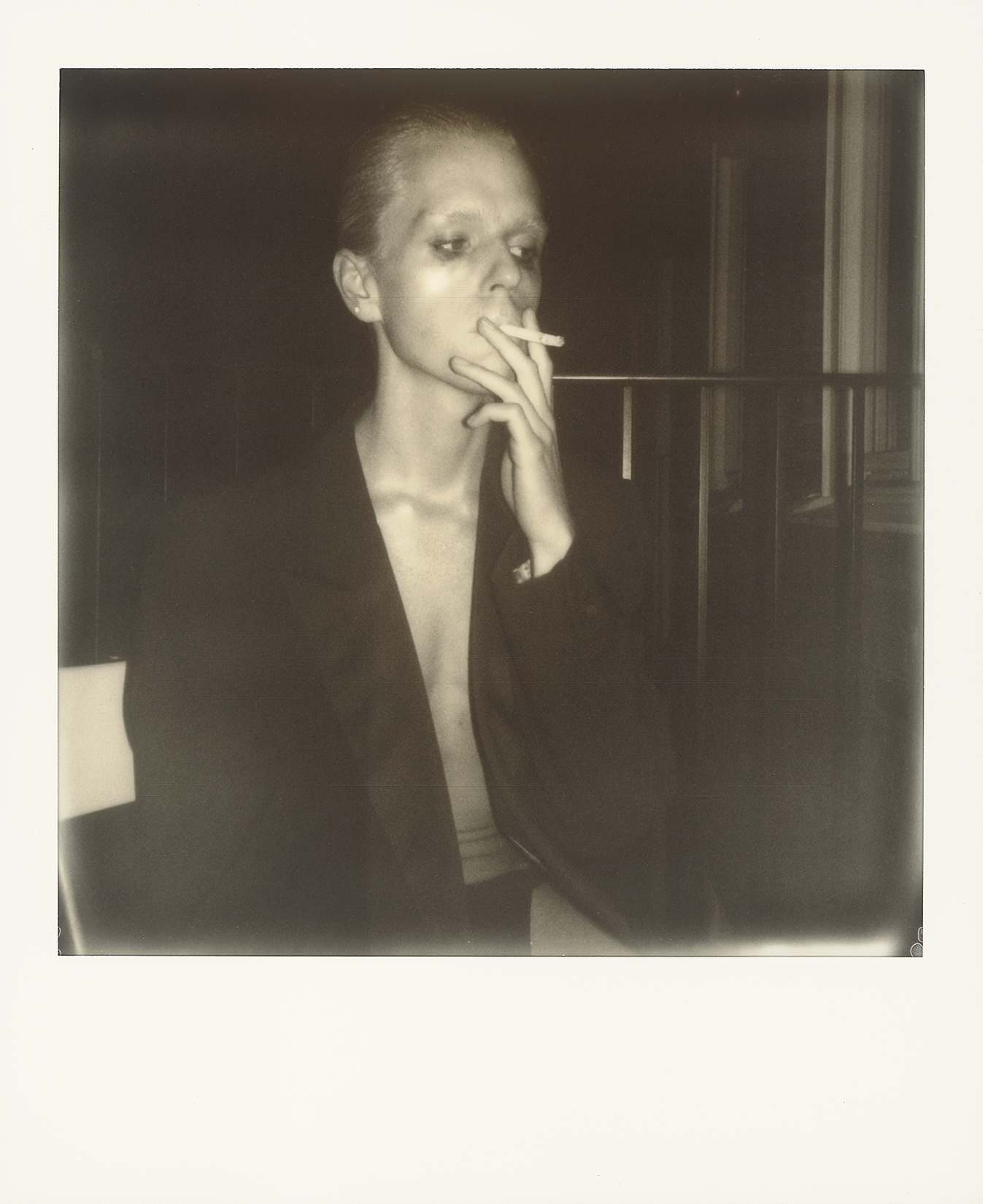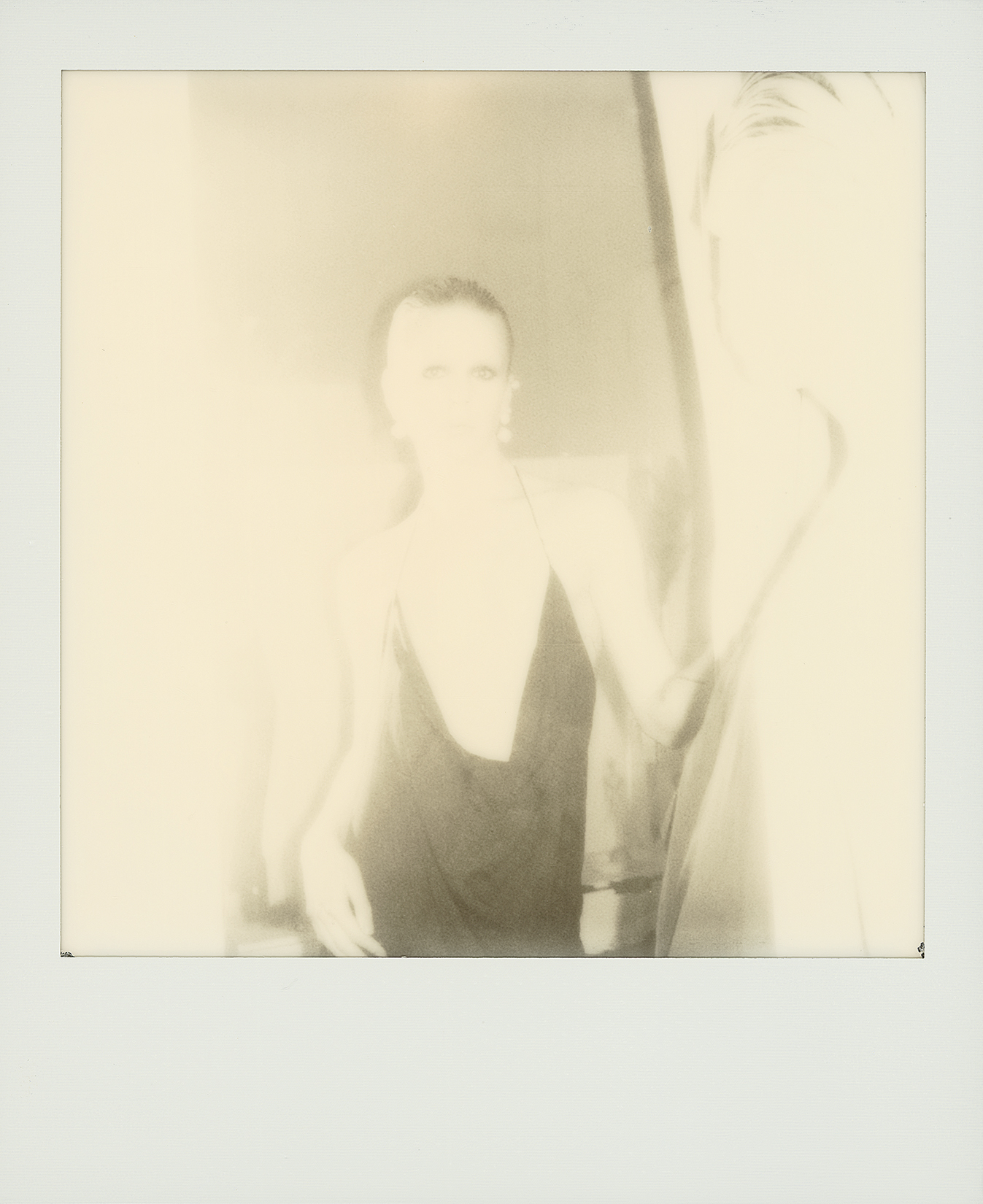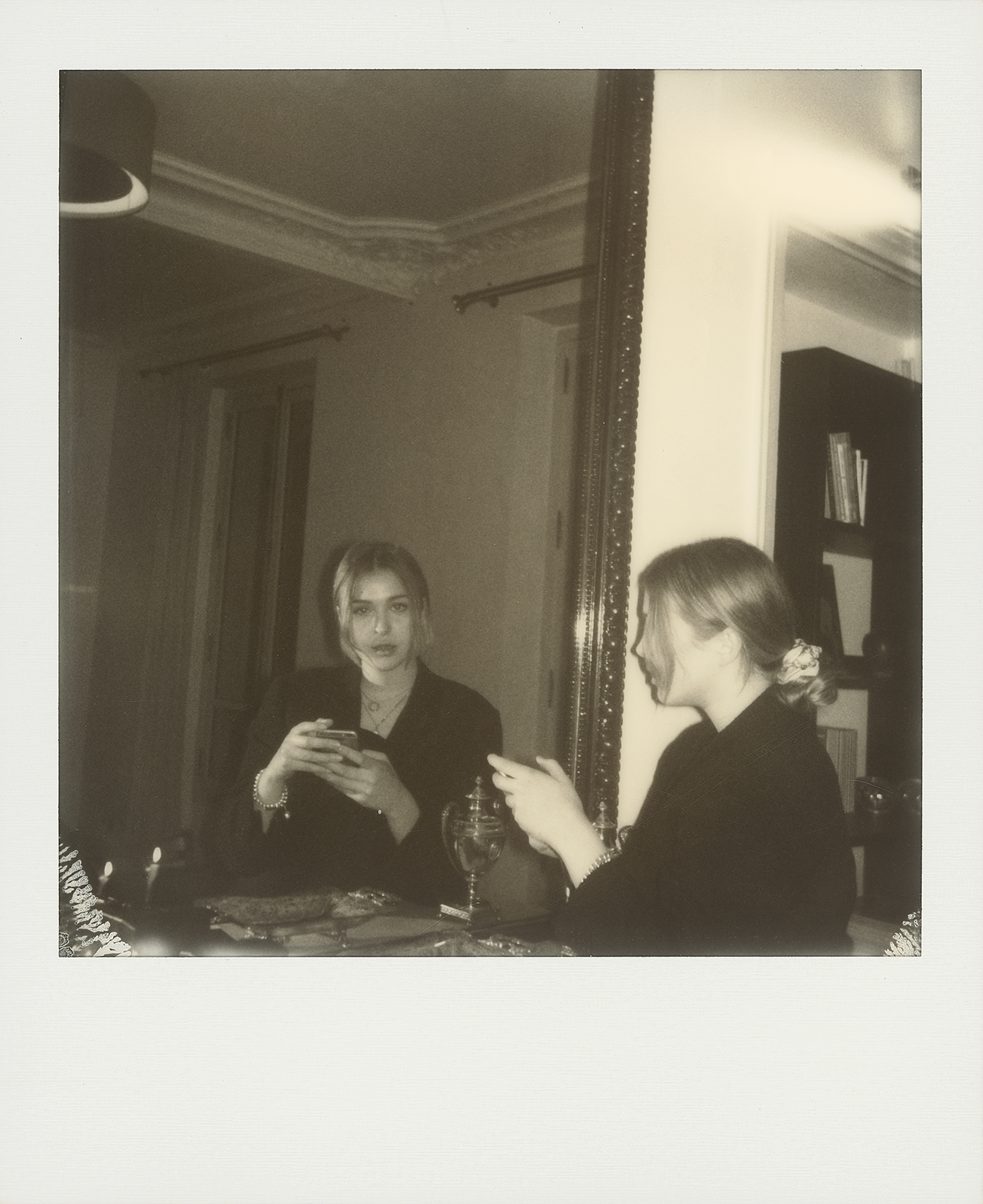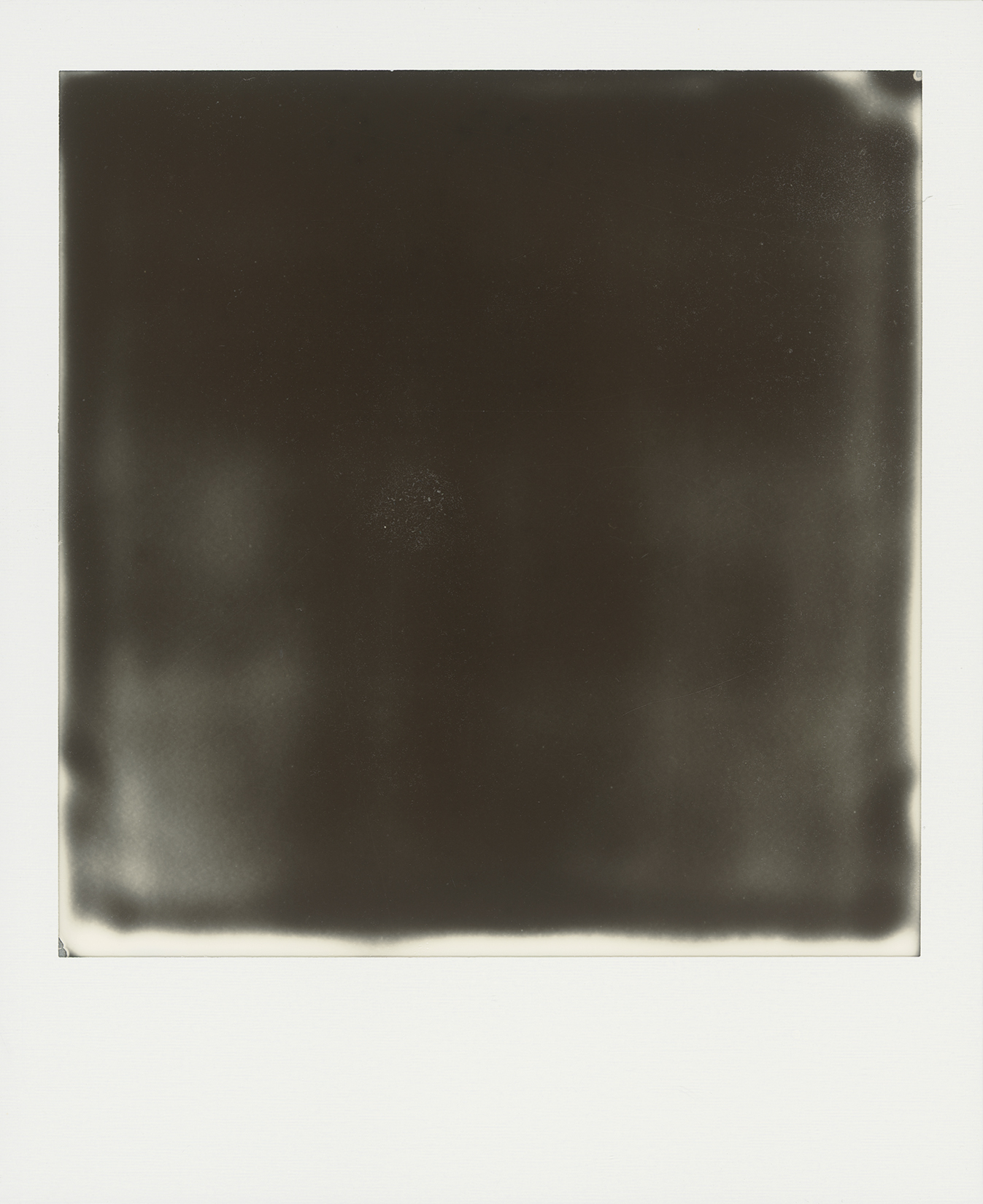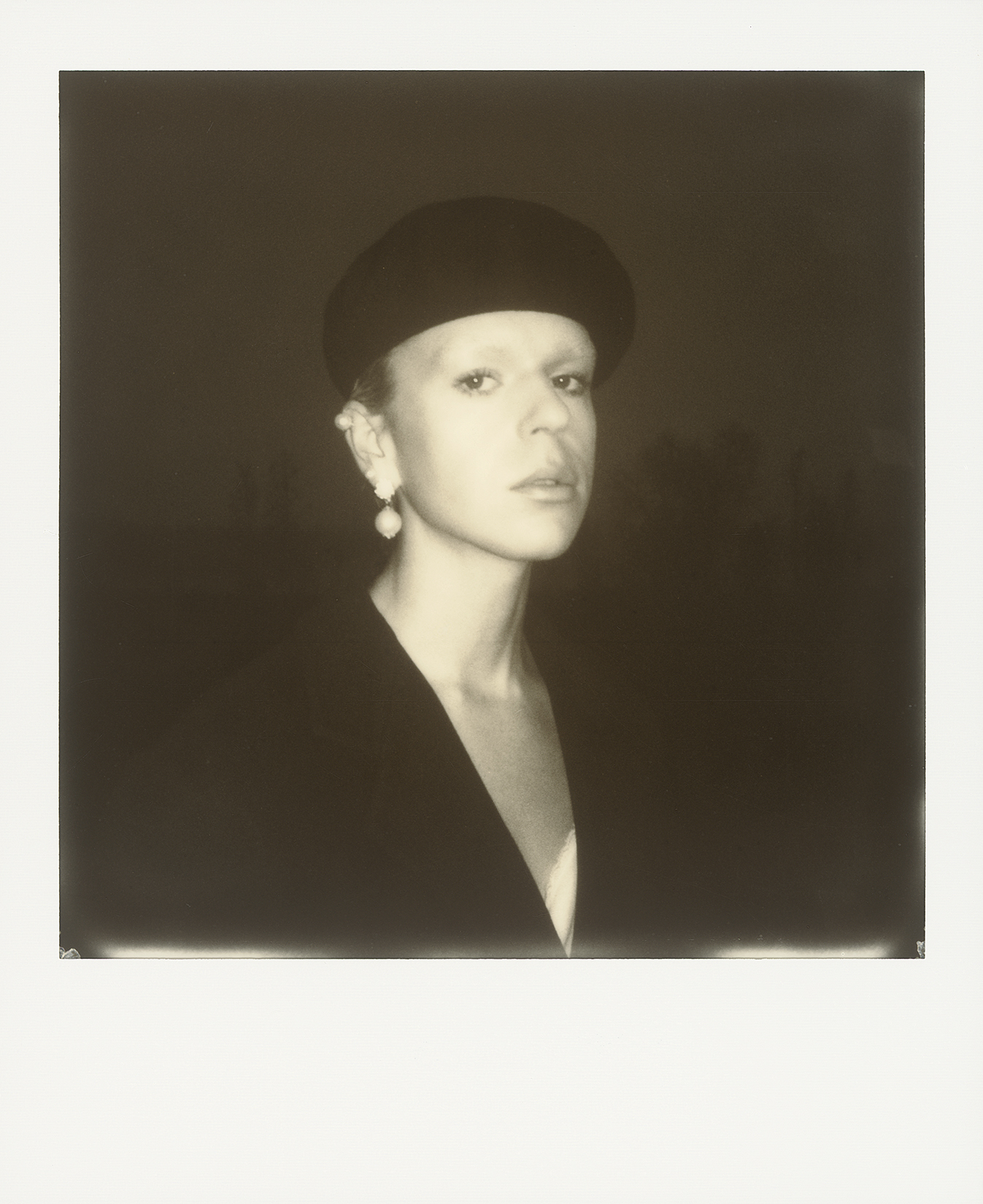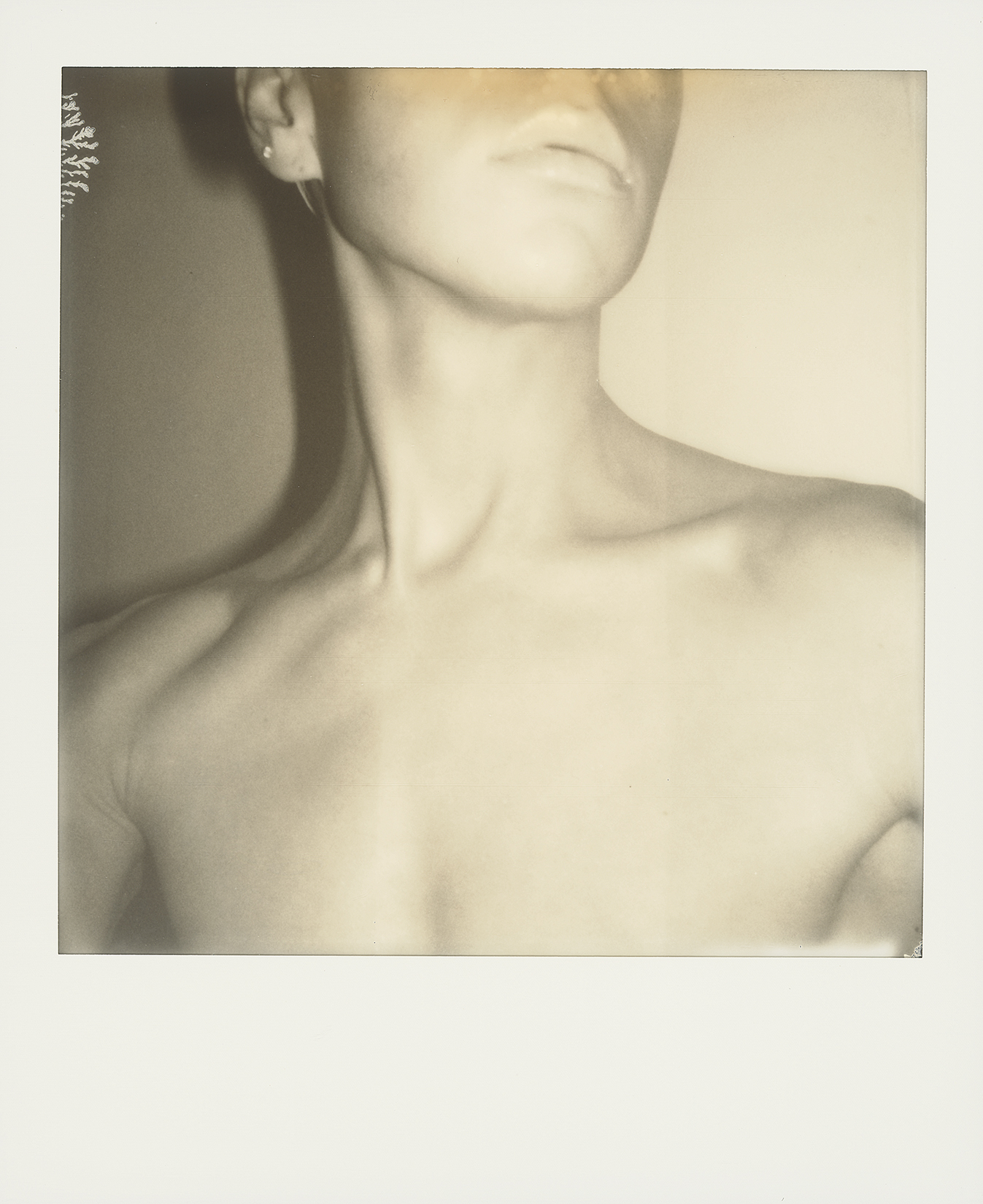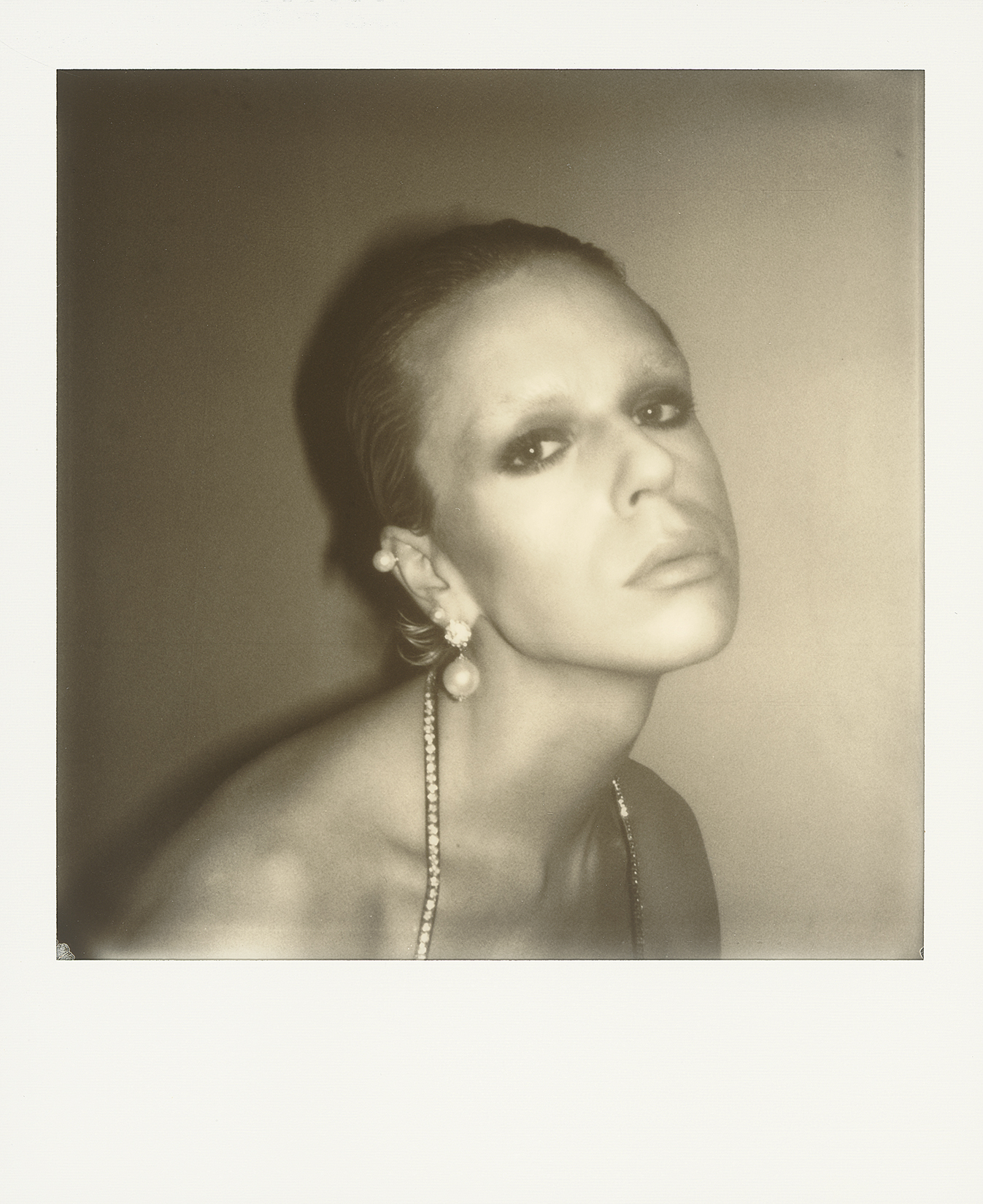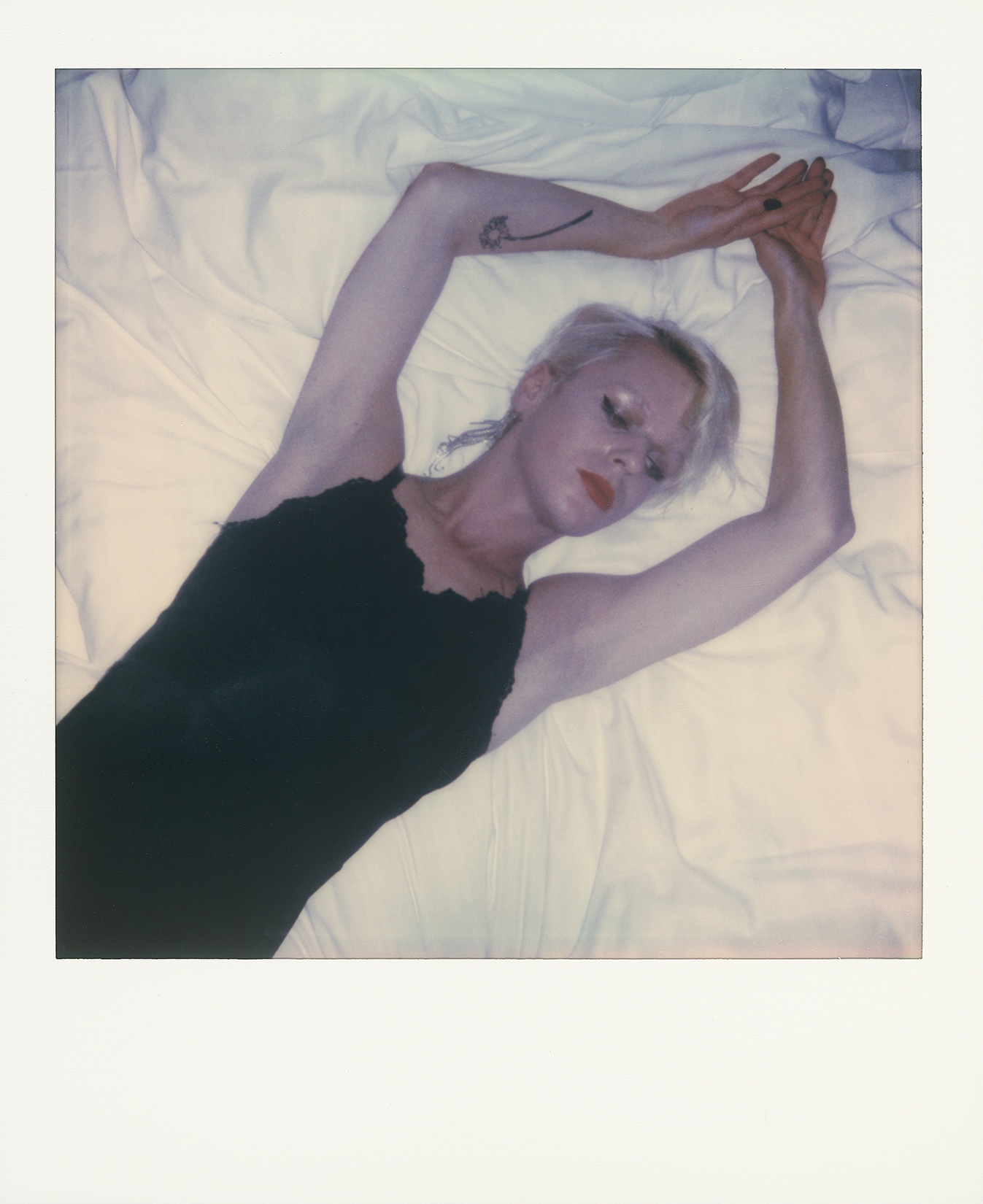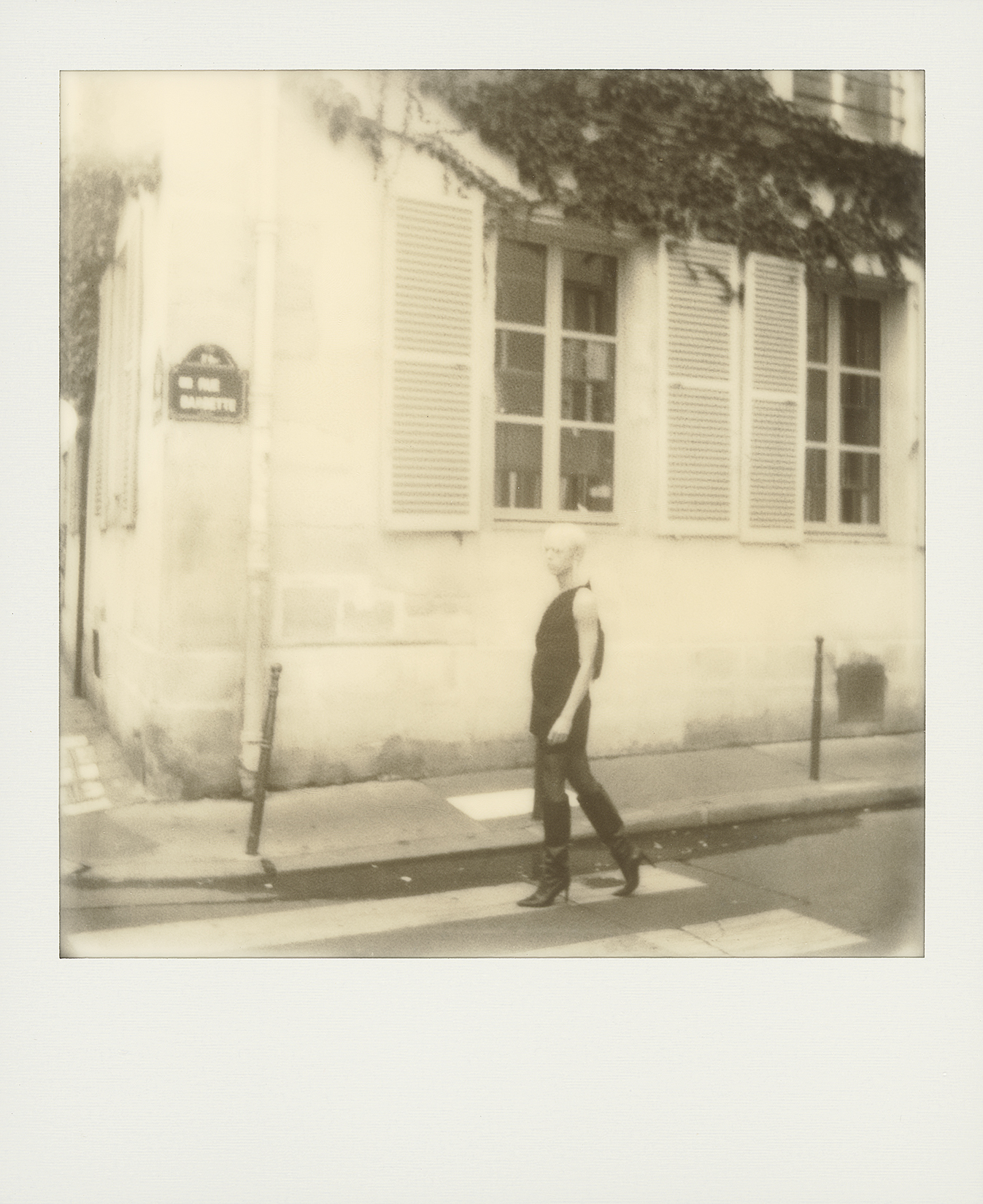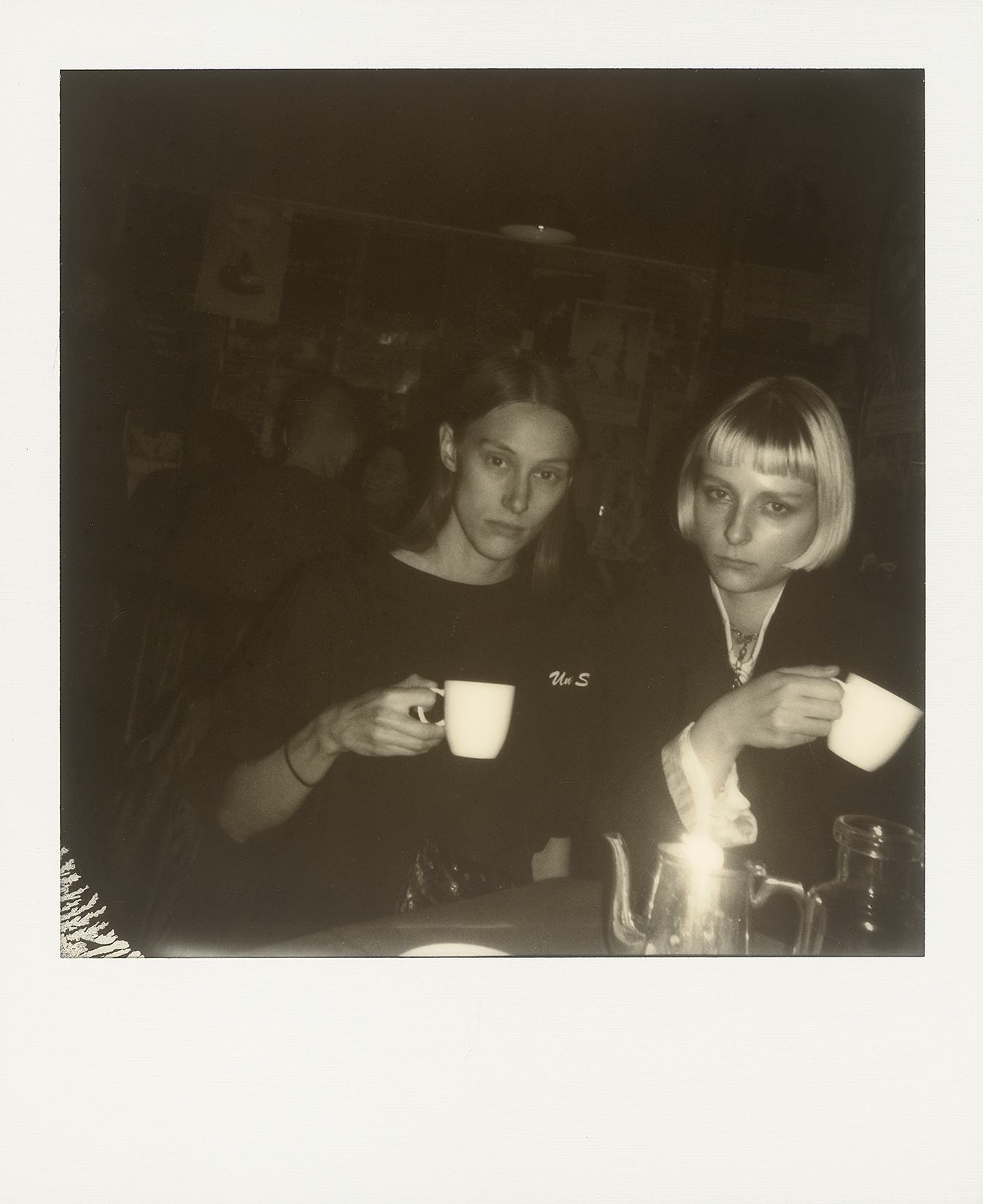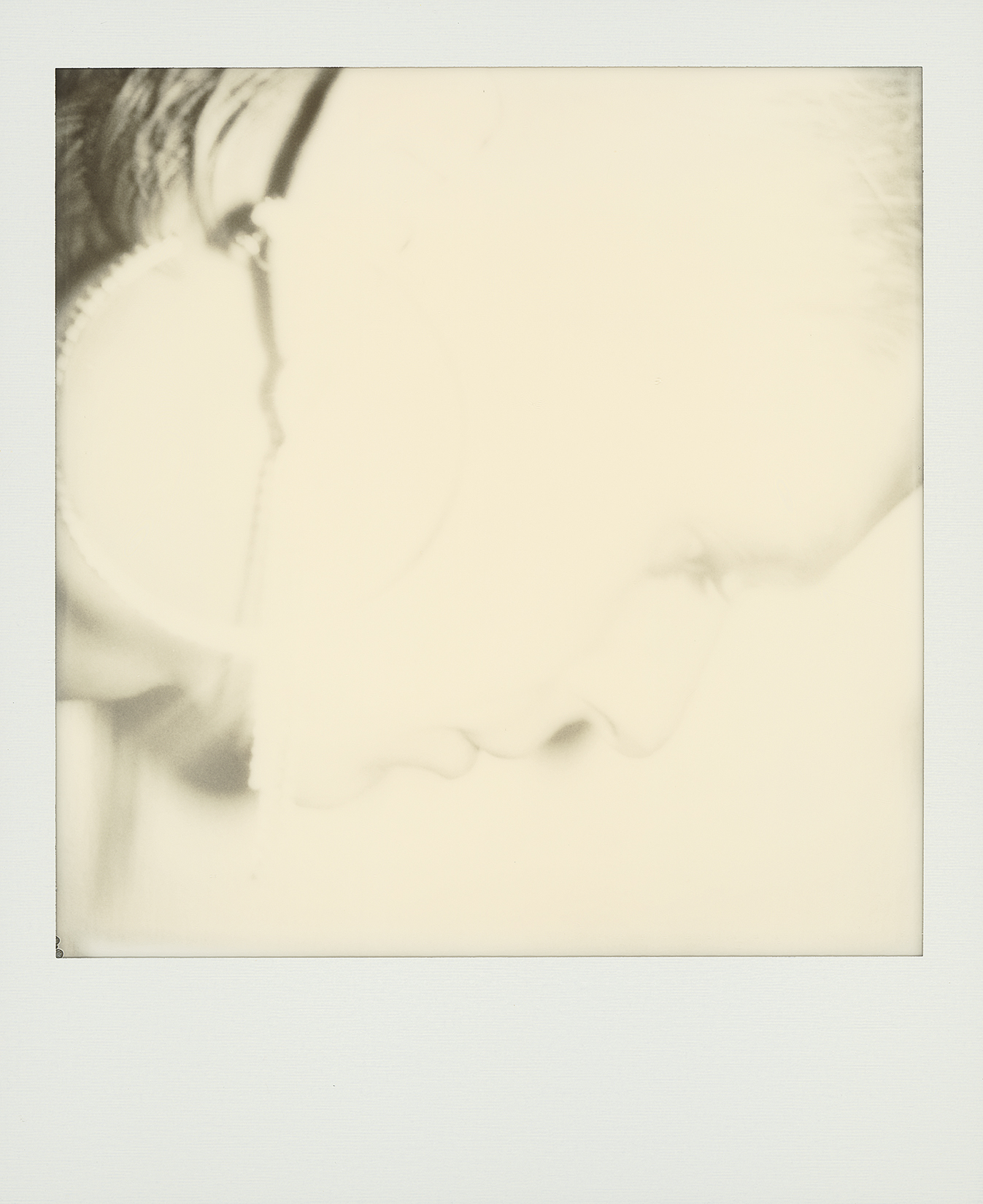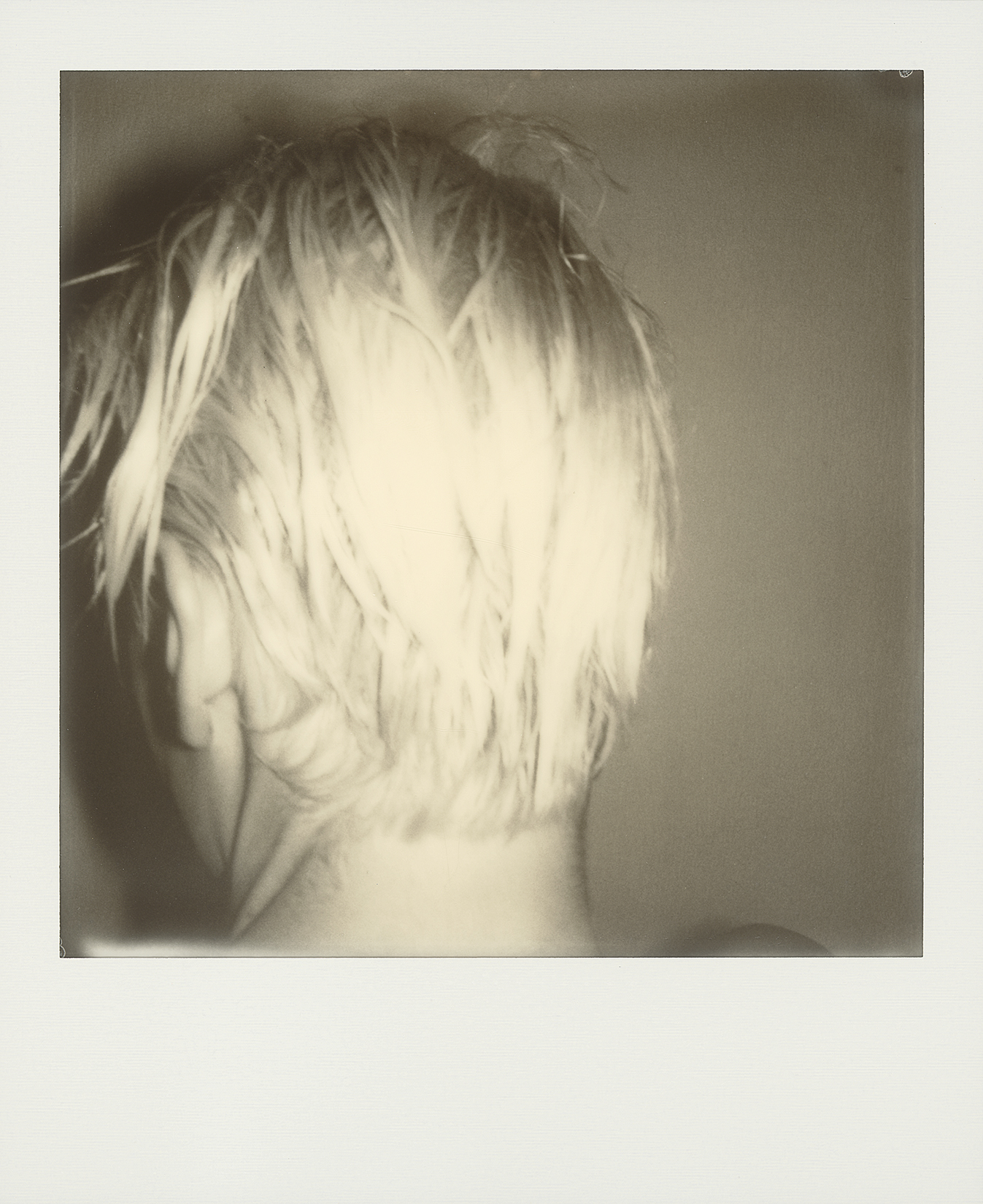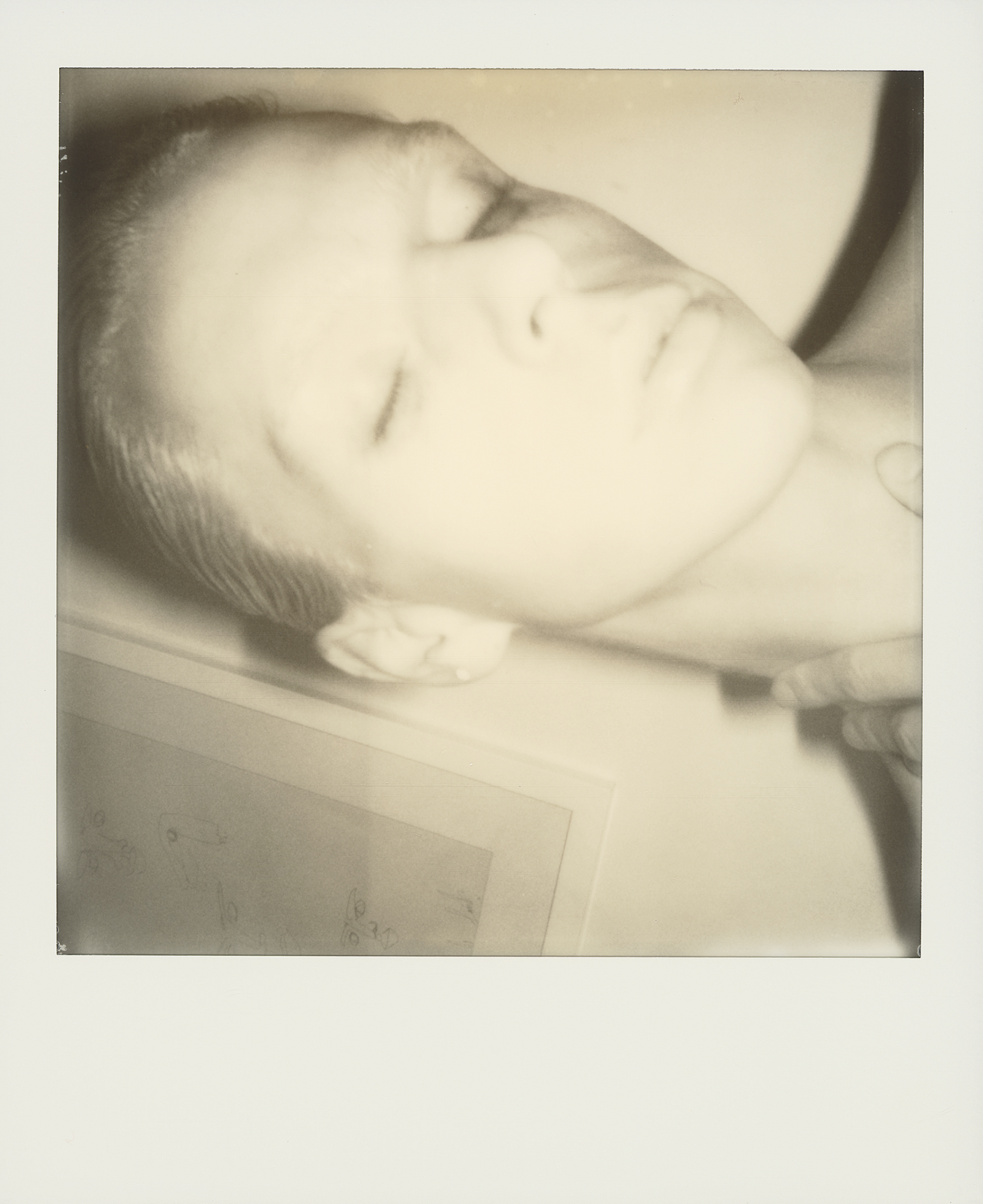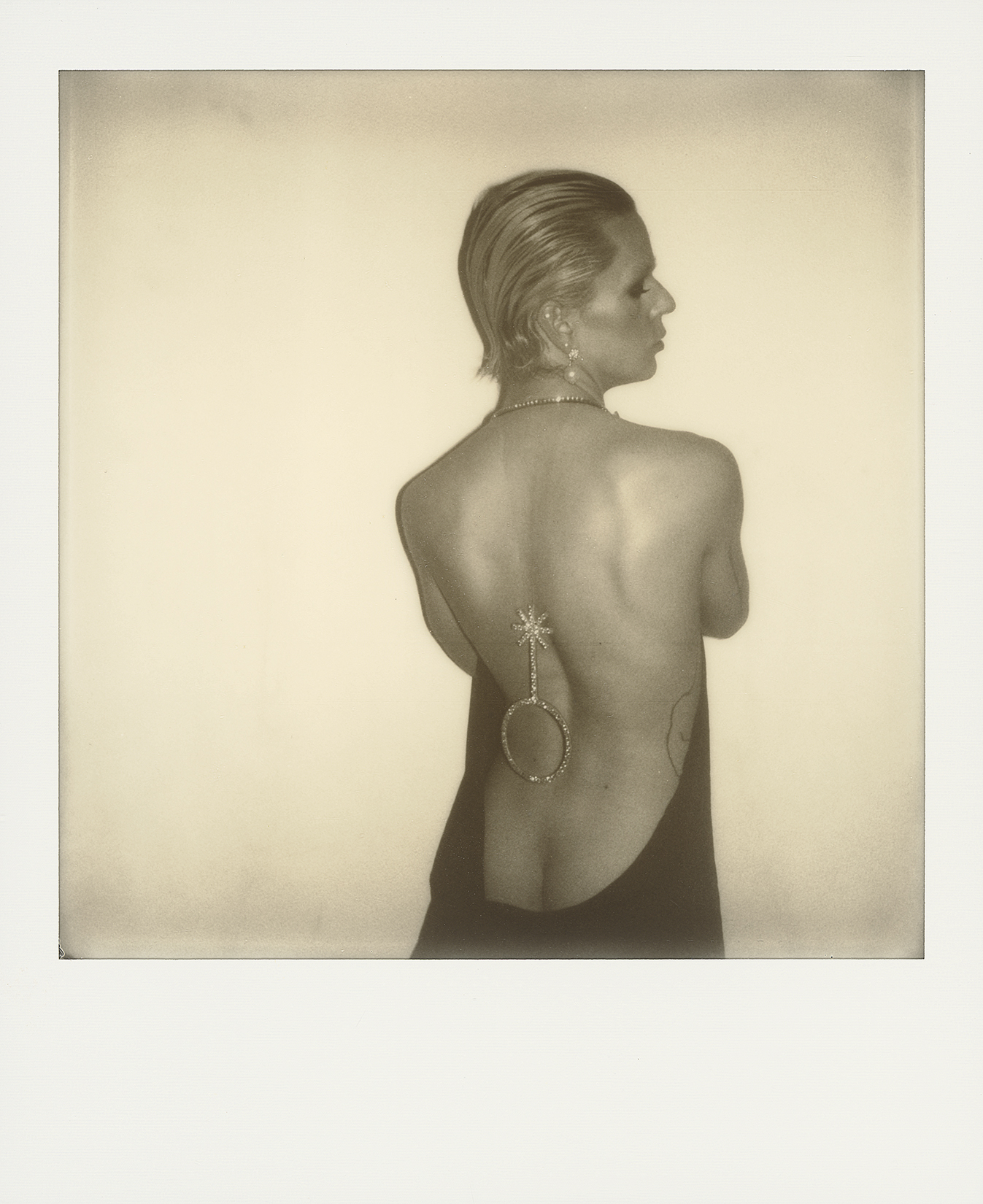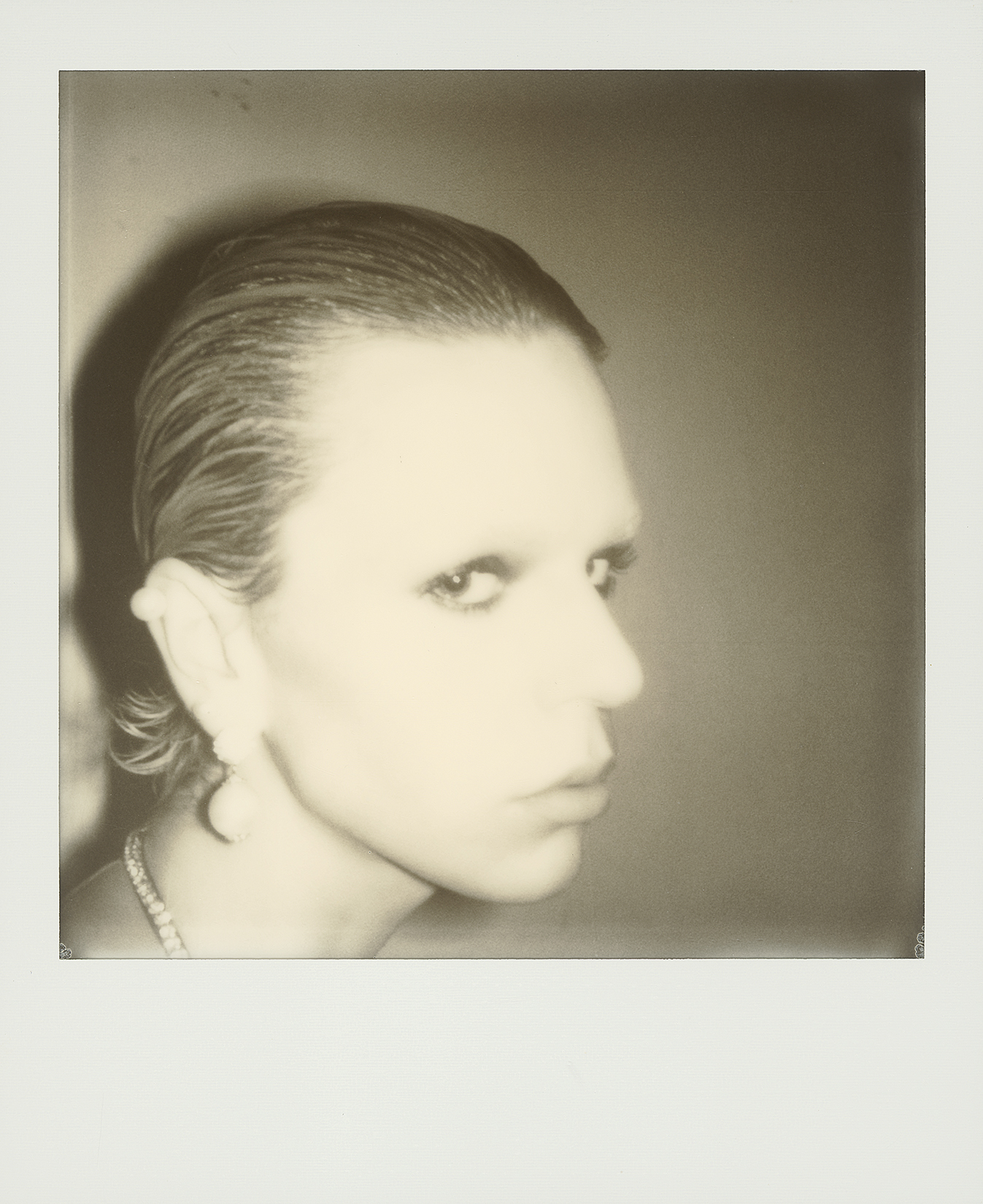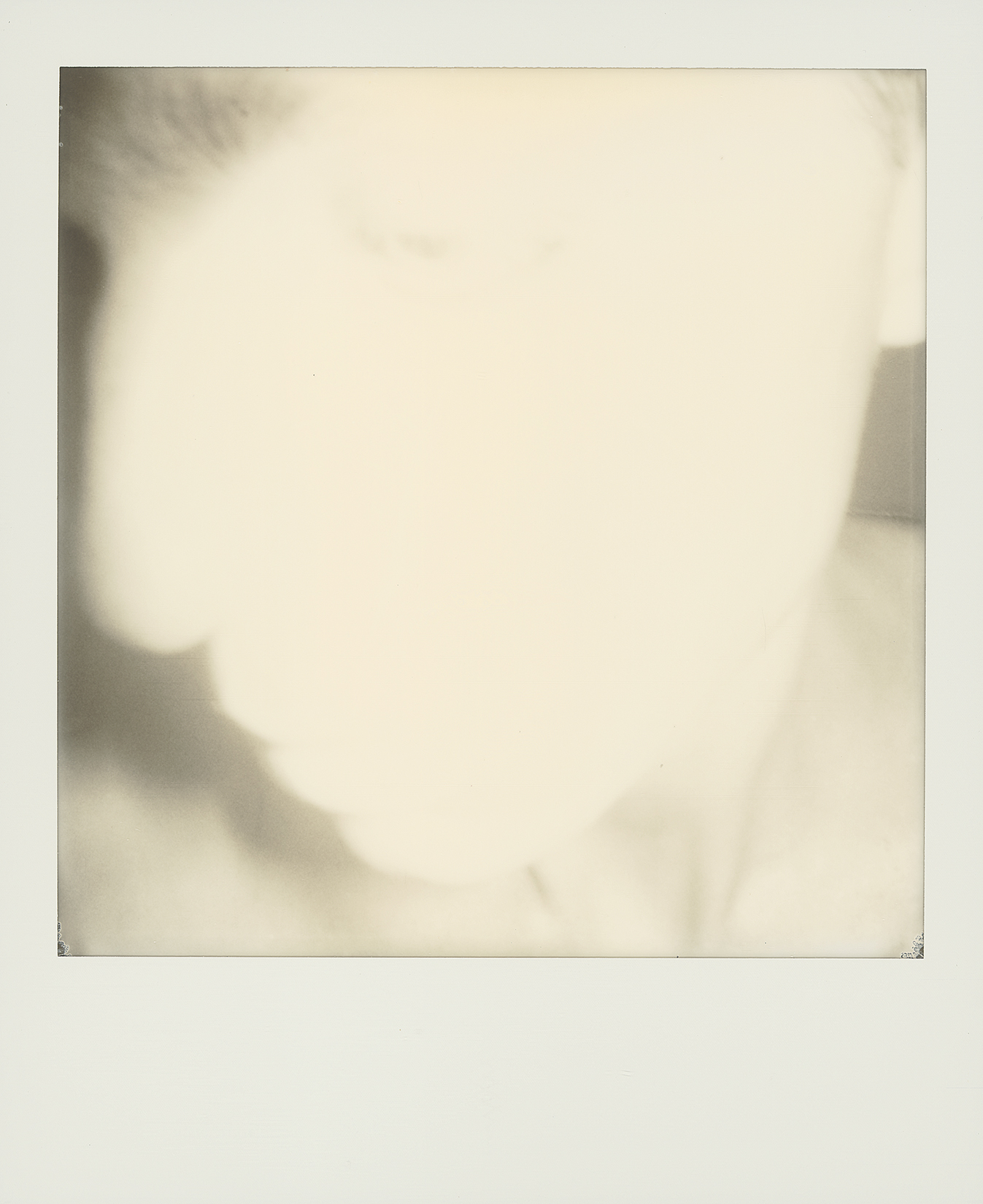 Ada Swärd graduated from Beckmans in 2019 with a collection that was based on non-binary gender expressions and personal experience as a transgender person. As the catalogue explained: "My aim with the project is to question current norms about sex or gender by playing with textiles and using the body's sensuality as a form of expression. Above all I want to lift up individuals like myself, and others who identify themselves as being outside the current norms." Wearing an outfit made of pearl embroidered lace fabric Ada also personified the concept as a model on the catwalk; a manifestation of self-realization through aesthetics independent of social conventions. In the current project Ada stands both in front of and behind the camera in a series of Polaroids taken in the late summer and autumn in Stockholm, in Paris, and in Ada's native Gagnef. This gives us a picture of Ada beyond the catwalk in which the aim has been to get as close to reality as possible. "If I employ a critical perspective in the way I dress this is simply because the norm is as it is. For me, it's first and foremost fashion, not a state of conflict."
I wanted to use Polaroids because, in my view, they stand for something genuine. They cannot be manipulated – as with Instagram – and I also had a limited budget which meant that I could not afford to do endless quantities of retakes. Besides, I think that the Polaroid technique is aesthetically attractive. In fashion, photographs are often subjected to a process of beautifying that is simply not possible with Polaroids. I wanted to escape from doctored images and to introduce greater realism.
Many of the photographs were taken using a self-timer. On occasions I have asked a friend or just somebody else to take a photograph. The contexts differ greatly but most of the photos are spontaneous, even though I have decided certain aspects in advance, for example the clothes that I want to wear. It can also be a matter of my having an idea as to how I want to appear; how I am going to sit or how I want to move. What I wanted to get at is the everyday aspect in every situation, to get as close to reality as possible.
I worked on the photographs from the end of August to the beginning of November in 2019. Much of the time I have been in various parts of Stockholm, though some of the images are from Gagnef (Dalarna) or Paris. There is no precise narrative but I have constantly chosen to depict myself on the way to or from various activities; in a sort of interspace. Some of the photographs show me wearing parts of my graduation collection, for example a long black dress or a pearl embroidered lace top, but I discovered that it did not really fit into the mostly everyday settings in which I moved. For the most part I am seen wearing items from my basic wardrobe: a lot of black, large jackets and suit trousers. Dresses are surely what I am happiest wearing. Or tight fitted garments to something oversized. With high heels, jewellery and makeup this gives me quite a "dressed up" look, but it is what I want to look like, even on weekdays. For me, aesthetics are very emotional.
At my graduation show I modelled one of my outfits myself in that my collection represented a self-realization. It was a matter of expressing who I am without any regard for social conventions. When I move beyond the catwalk, in a social space, the dress codes are more apparent. Despite the fact that there are several designers and labels working with non-binary fashions today I have no sense of their existence outside the fashion world, other than possibly in clubs or other enclosed spaces. Both as a private individual and as a professional designer I should like to contribute to creating expressions that become normative in breaking down gender boundaries. Even though some people may find my way of dressing provocative this is not something that I think about myself. It is not my intention to provoke, but I dress in a way that, to me, seems stylish. That's the whole point of the operation. If I employ a critical perspective in the way I dress this is simply because the norm is as it is. For me, it's first and foremost fashion, not a state of conflict. But neither is it a game because it is coupled with identity. And regardless of what people think, I shall never apologize for my existence.